Inspired by Pharaoh's Scepter! WiWU Special Design 18K Golden Data Cable!
Views: 61 Author: Site Editor Publish Time: 2021-03-09 Origin: Site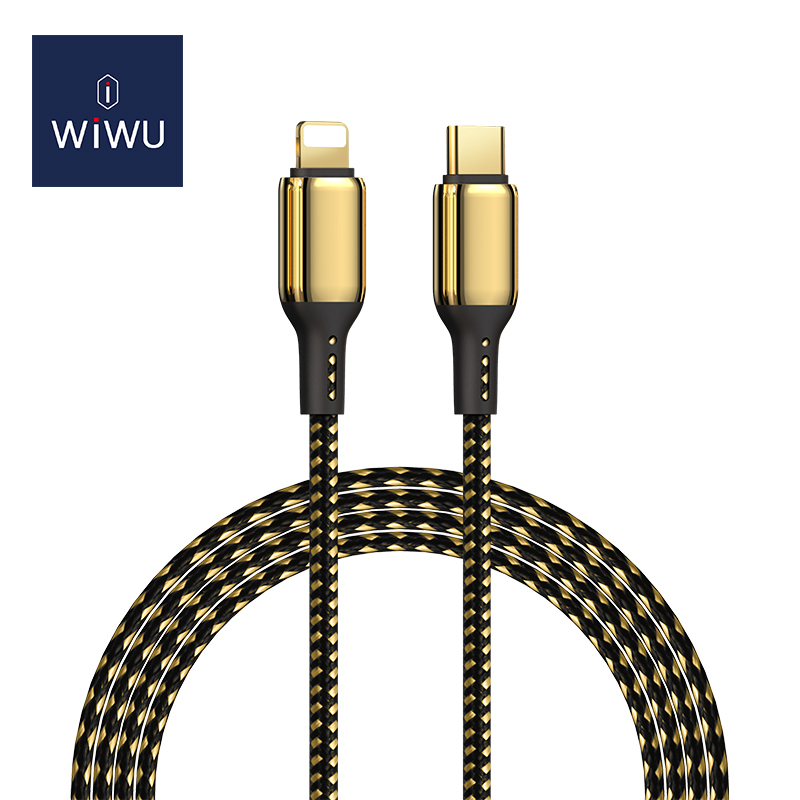 Special Design: Inspired by Pharaoh's Scepter ,WiWU Golden Cable features 18K gold-plated cable-heads for a design that is bold yet elegant.
Precision Engineering: Each Golden cable is made of Zinc Alloy+ Nylon It's braided,stronger& durable. Even after violence testing, the cable still keep initial beauty.
Sophistication and Strength: WiWU Golden cable use Bold Nylon braided that conducted 30000 times bend testing and 30000 times long time using,it still no breaking and no-crack.
Original Chip and Stronger Core
Fast Charging: Compatibility with difference devices, ensuring safe charging at the highest possible speed.