All in 1 Organized & Multi-Functional Backpacks--WiWU Warriors Backpack
All in 1 Organized & Multi-Functional Backpacks--WiWU Warriors Backpack
2022-03-12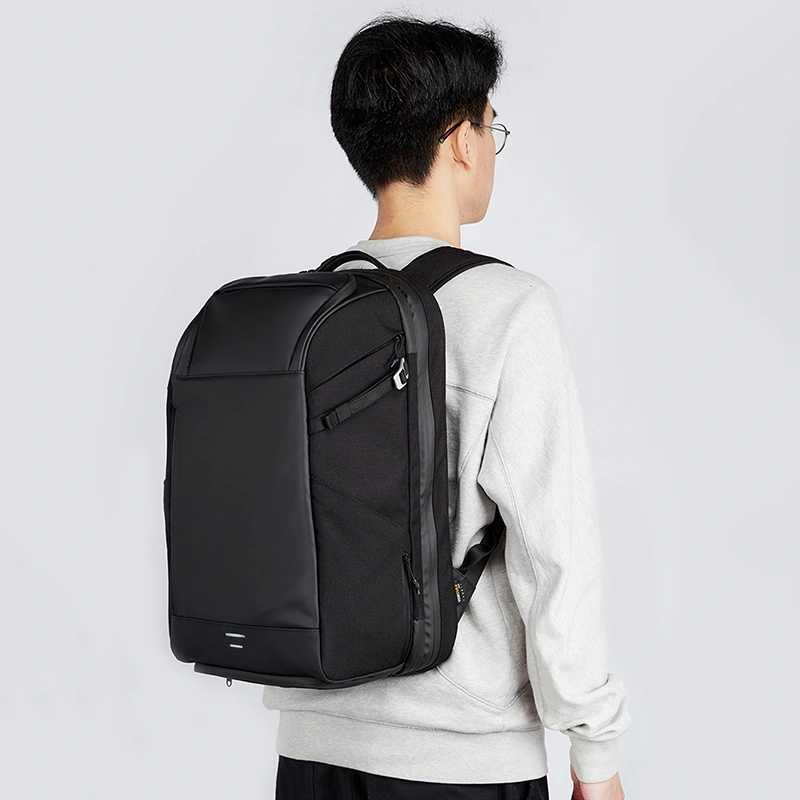 Every aspect of Warriors backpack is on point. Its sleek design and unmatched versatility are ready for any occasion or challenge.
This new Warriors backpack designed with 30L large capacity and 20 pockets for all your travel and outdoor storage needs.
It also comes with a fast charging cable which can facilitate your charging needs.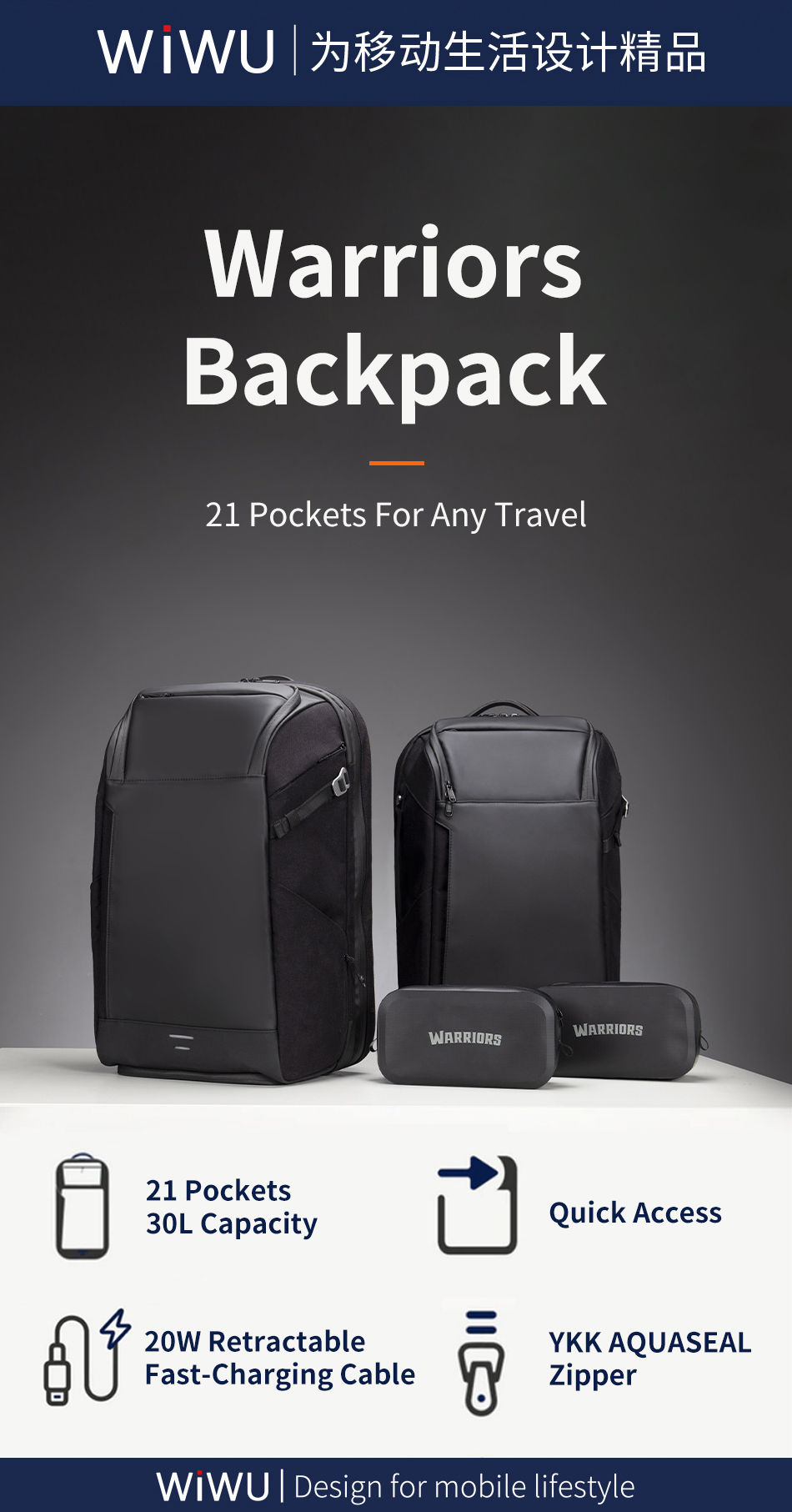 Every pocket of Warriors is thoughtfully designed and meticulously engineered. Each of your belongings has its own place.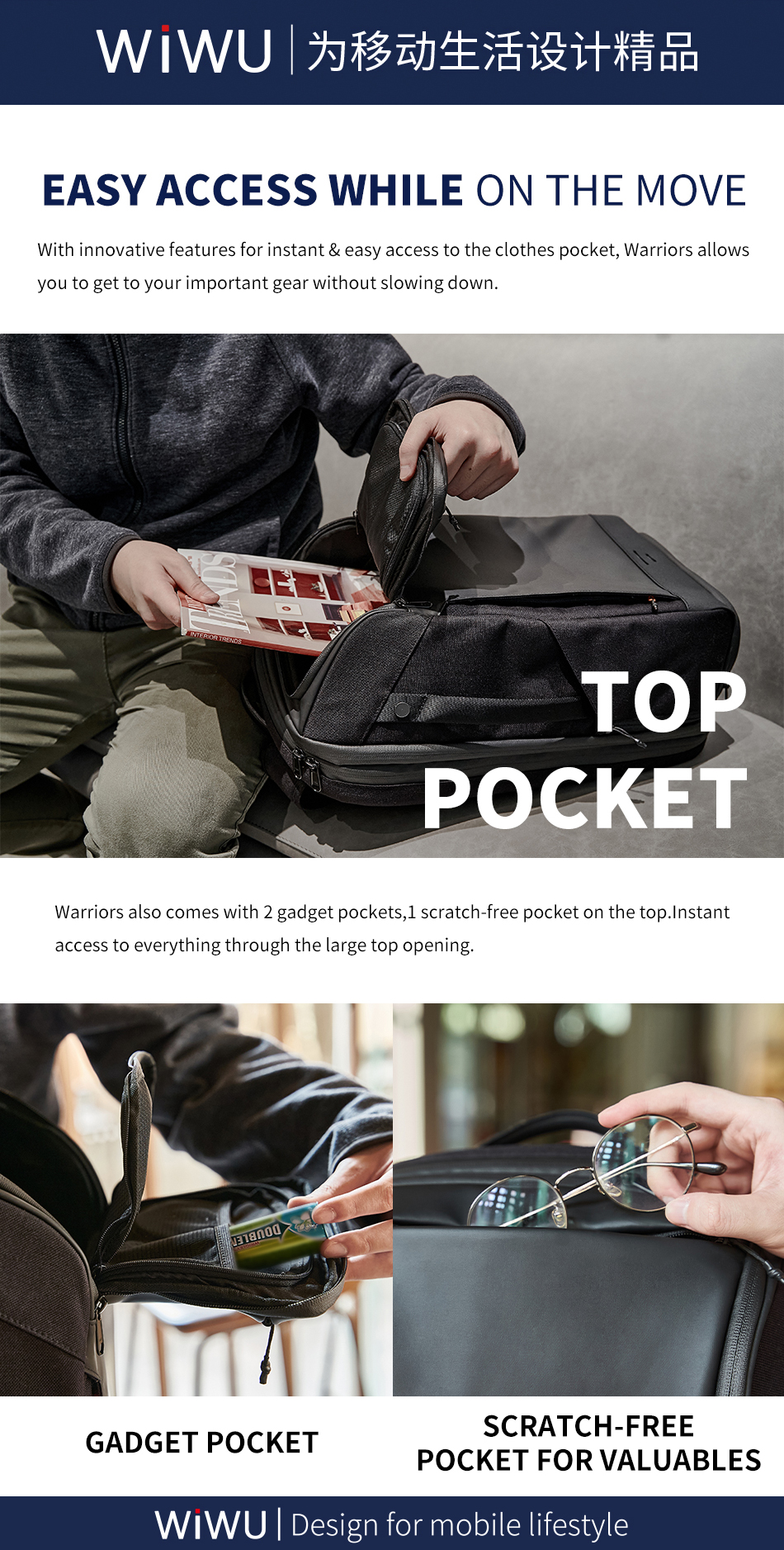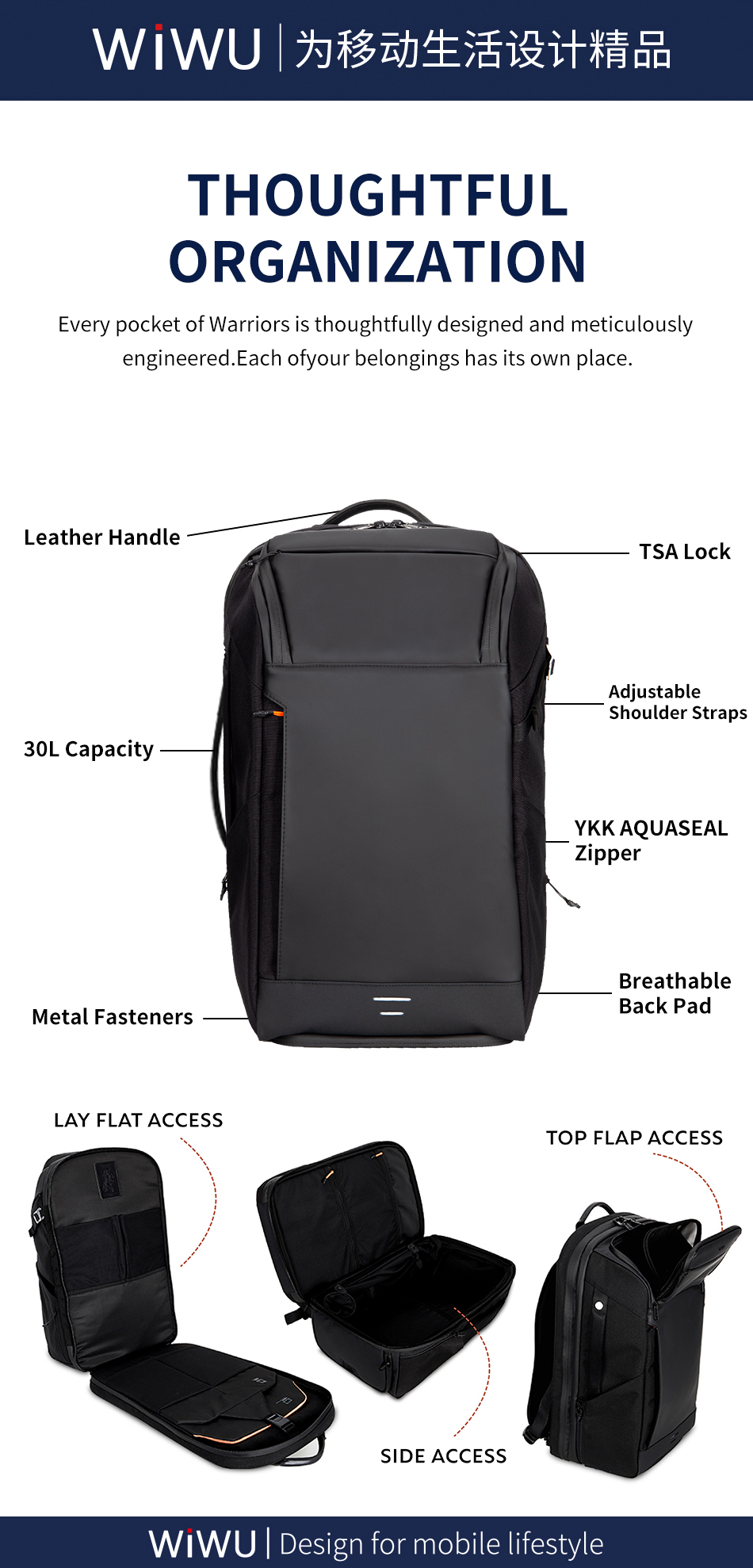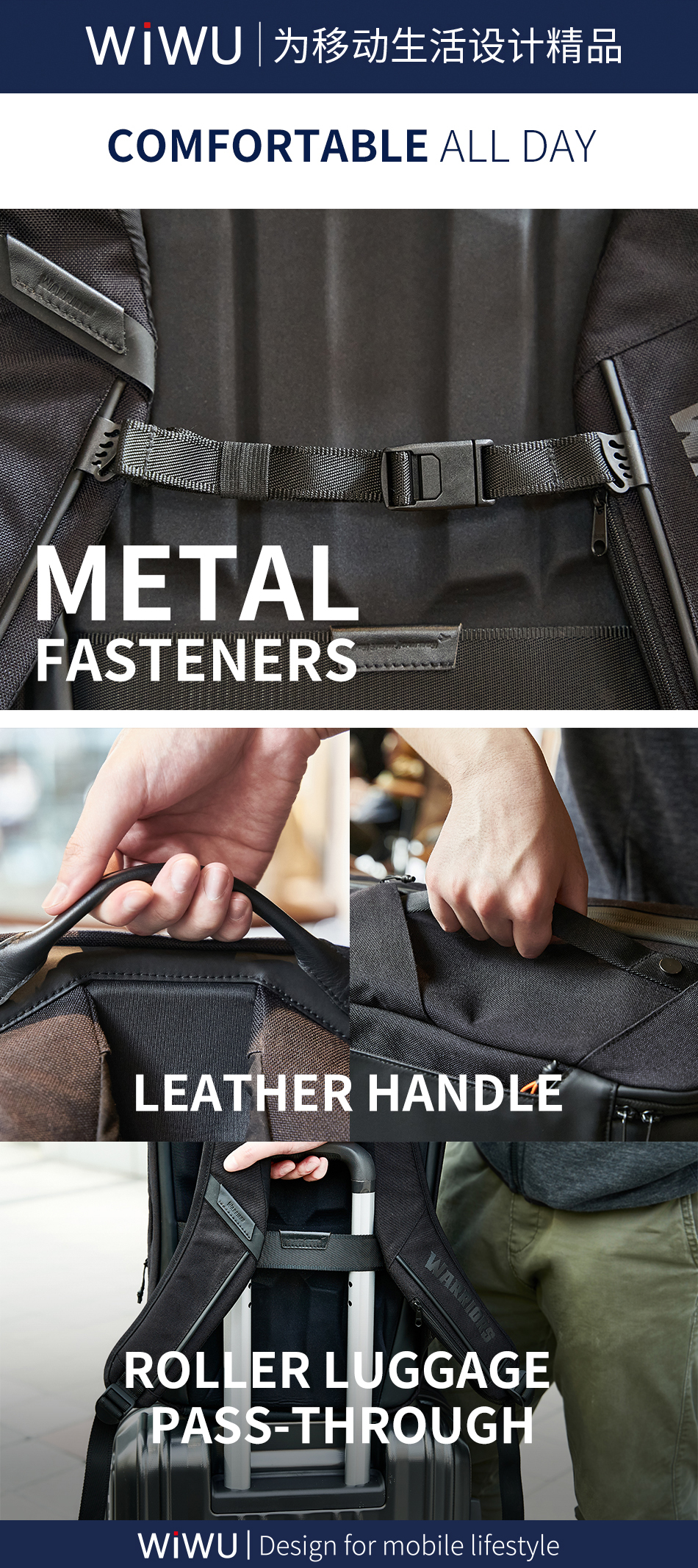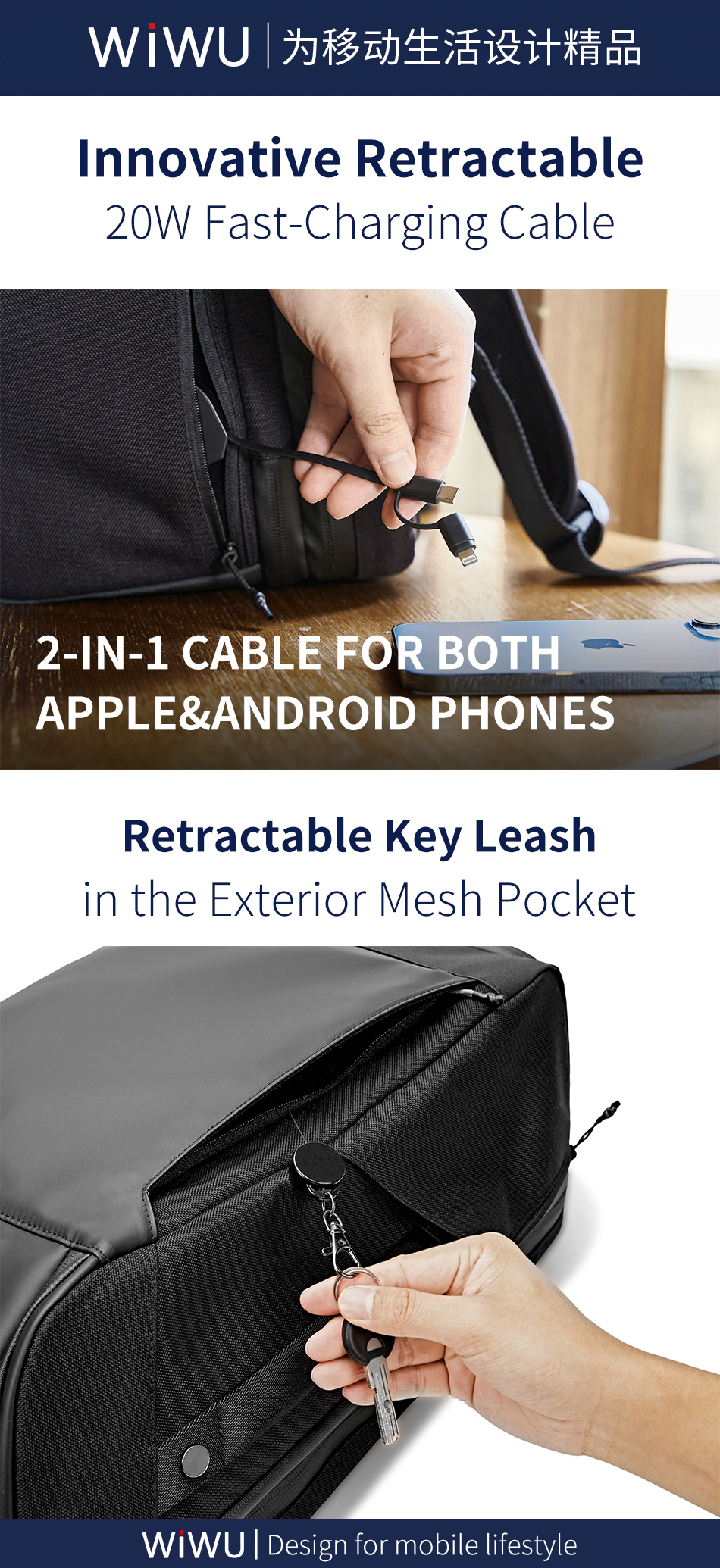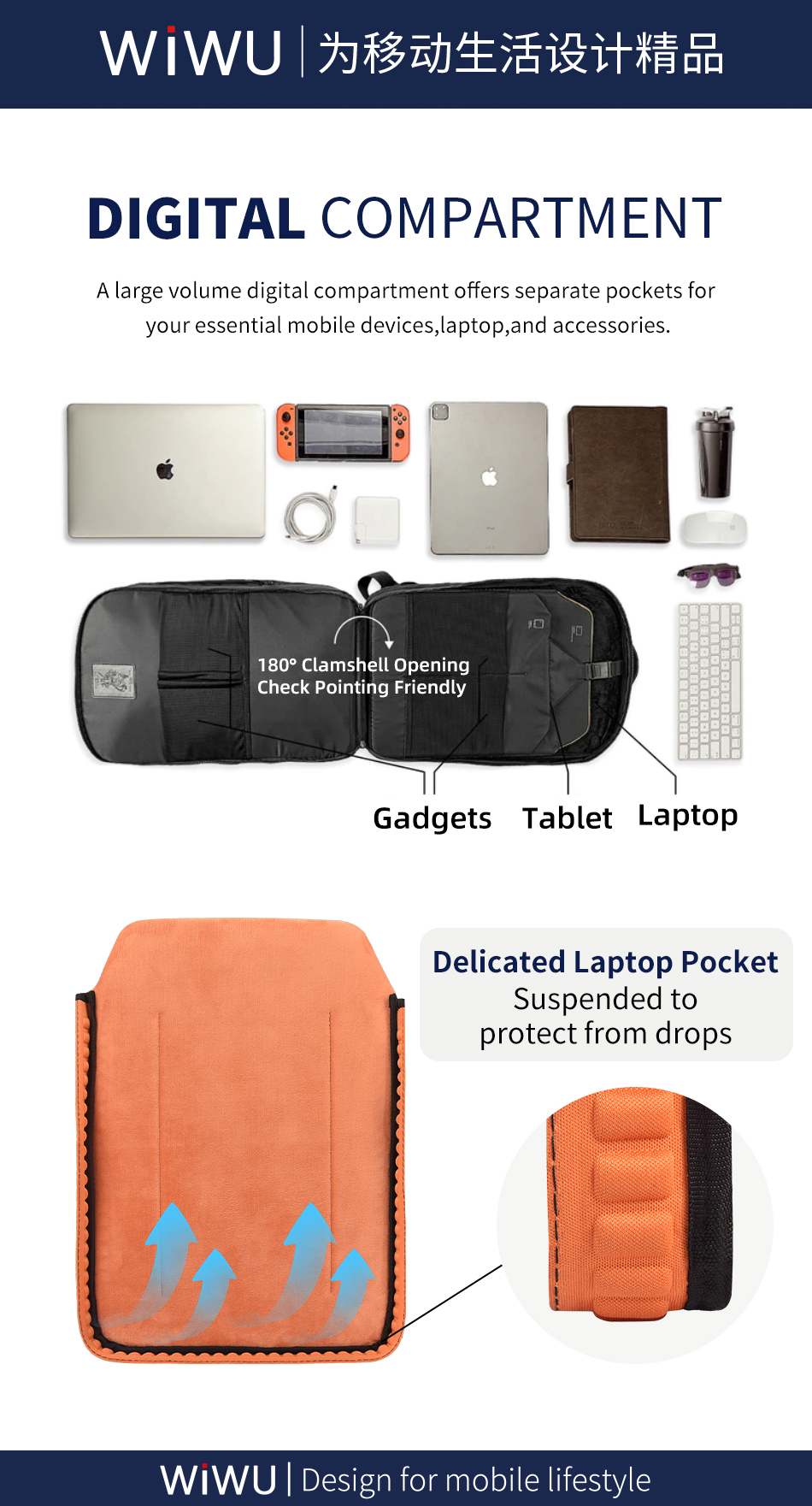 A large volume digital compartment offers separate pockets for your essential mobile devices, laptop, and accessories.
The safety design on the Laptop pocket keeps your belongings avoid any damage from dropping!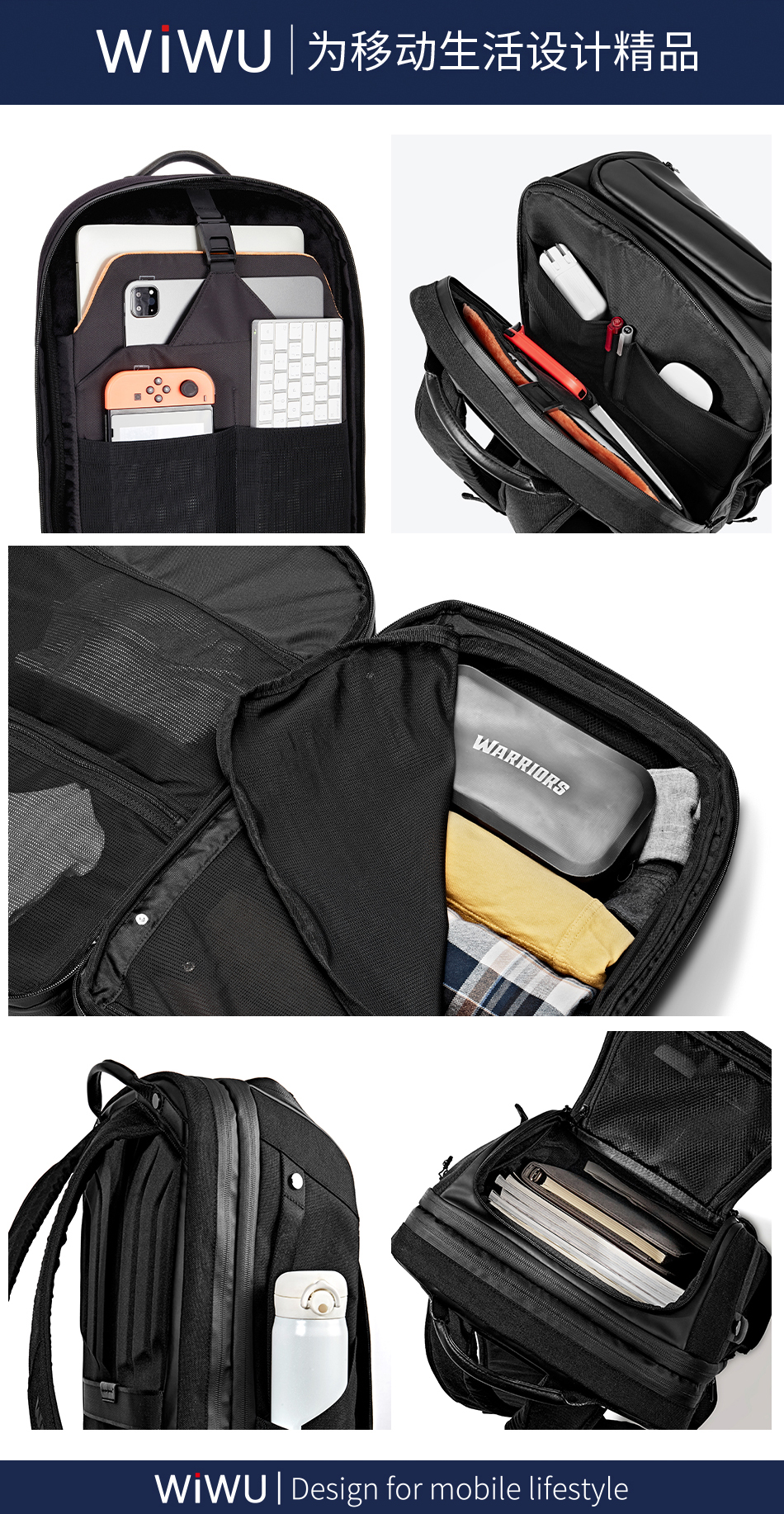 Warriors opens fully like a suitcase for storing clothes, toiletry essentials, shoes, and more. It's your best companion for business travel or weekend trips.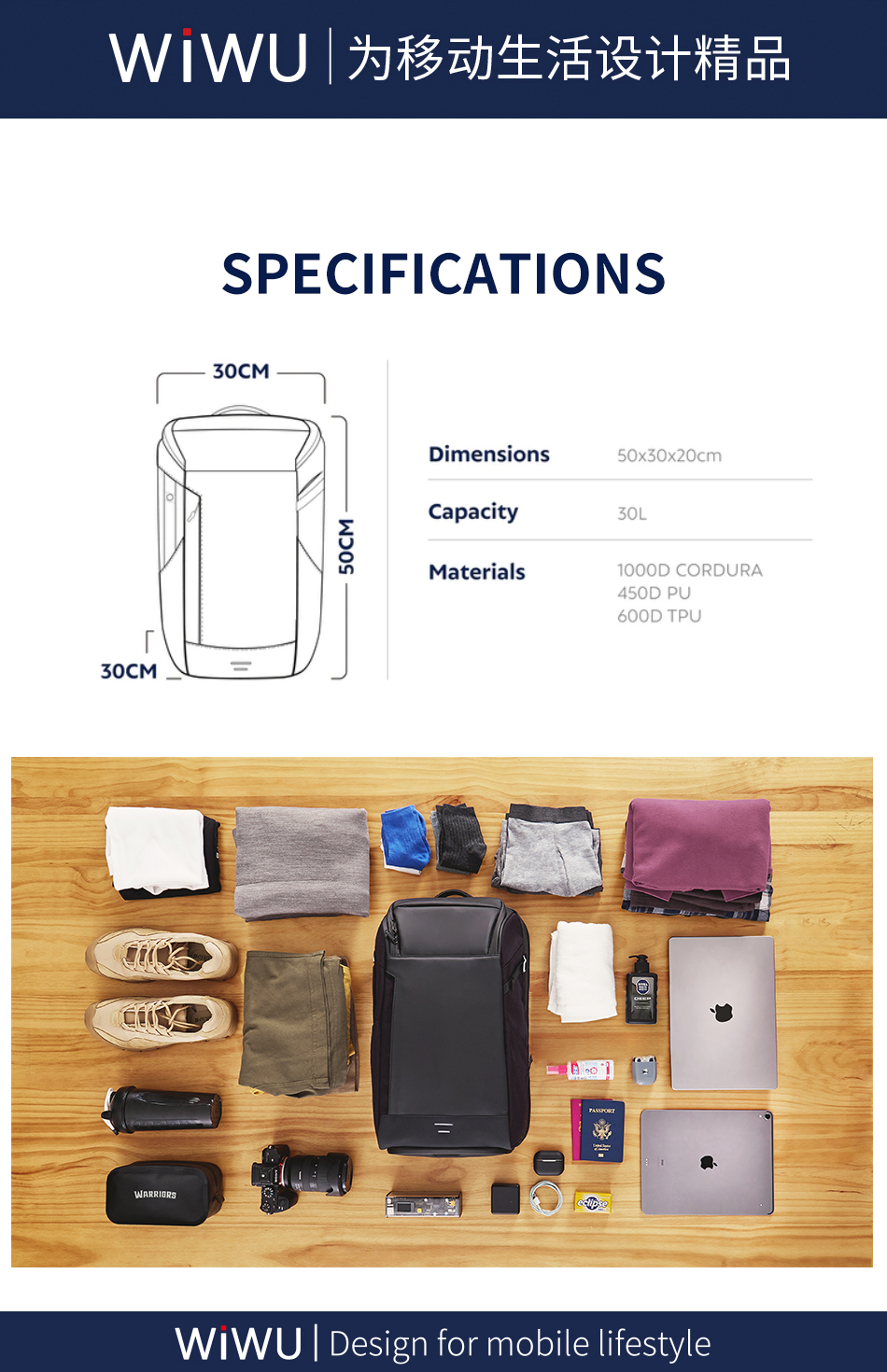 WiWU Warriors Backpack,A travel backpack you deserve.
--------------------------------------
WiWU / Design for mobile lifestyle