iPhone 12 is not equipped with a charger!WiWU launches 20W COMET Type C Power Charger for you!
Views: 59 Author: WiWU Publish Time: 2021-01-29 Origin: WIWU Tecnology Co.,Ltd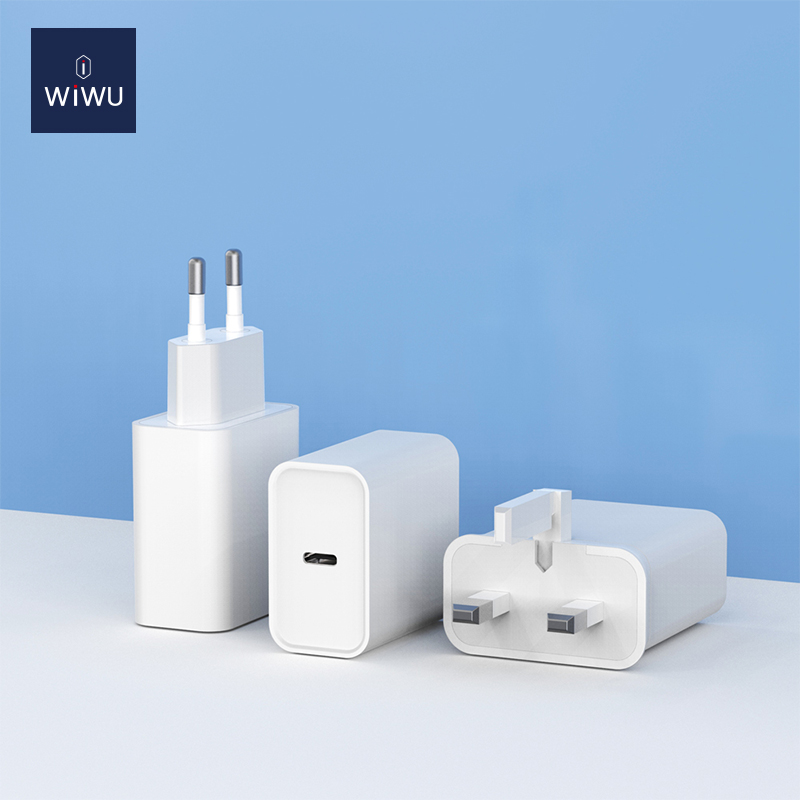 Apple iPhone 12 series completely canceled the included charger, only equipped with a fast charging data cable.
The new machine supports 20W PD fast charging,in order to get the best fast charging experience, users must purchase an additional 20W charger.
For this reason, WiWU has launched a 20W charger for iphone 12: COMET Type C Power Charger.
It uses a brand-new smart chip, fast charging does not damage the phone, and effectively controls the temperature to prevent excessive temperature from damaging the body and affecting the user experience.
There are three specifications: CN, EU, and UK. Users in different countries can choose different specifications according to the country;
CN specifications charger comply with national 3C certification EU and UK specifications charger comply with CE certification;
It compatible with fast charging of iPhone X models and above
low temperature, smart chip does not damage the machine
Regarding the parameters, the Type-C output gear of the product is complete: 5V=3A, 9V=2A, 9V=2.22A, 12V=1.67A, 15V=1.3A, the maximum power is 20W Max.
Also it supports PD3.0 fast charging, current required by smart matching devices.
The package uses wiwu's consistent simple but unique appearance.
Interested people can contact us to purchase.