Super Premium Stereo Wireless Speakers--WiWU Thunder Speaker
Super Premium Stereo Wireless Speakers--WiWU Thunder Speaker
2021-08-19
Smart phones and tablets are amazing devices, but they all have one major flaw: their speakers stink. Music from streaming services, or even your personal MP3 collection, will sound fantastic through a good set of headphones, but if you want to play music out loud, you'll be stuck listening to your device's subpar, tinny speakers.
Thankfully, there's hope — in the form of Bluetooth speakers. Using a Bluetooth speaker, you can connect your smart phone or tablet and enjoy your music as it was meant to be heard: with proper bass and treble, and wire-free. Bluetooth speakers come in all shapes and sizes, ranging from kid-oriented models that are just a few inches tall to boom-box-sized behemoths perfect for the beach.
If you're ready to set up wireless streaming in your home, or you just want to set your music free, WiWU Thunder
Bluetooth speaker is your best bet!
The most eye-catching thing is its coloful appearance: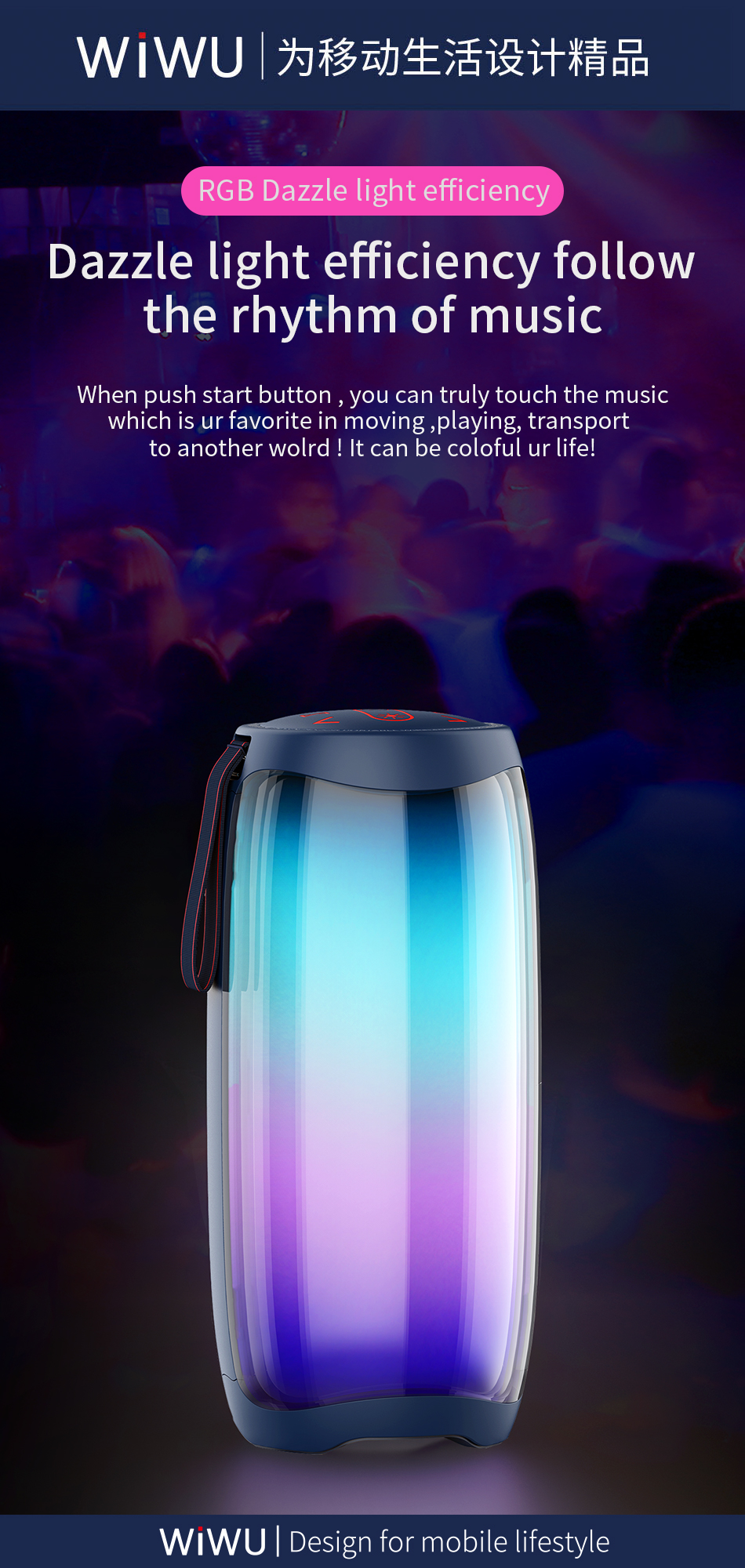 From strong sound to long battery life, WiWU Thunder Speaker checks off all the boxes. Housed in a cylindrical canisterl, it's small enough to take with you but puts out enough high-quality sound for almost any situation.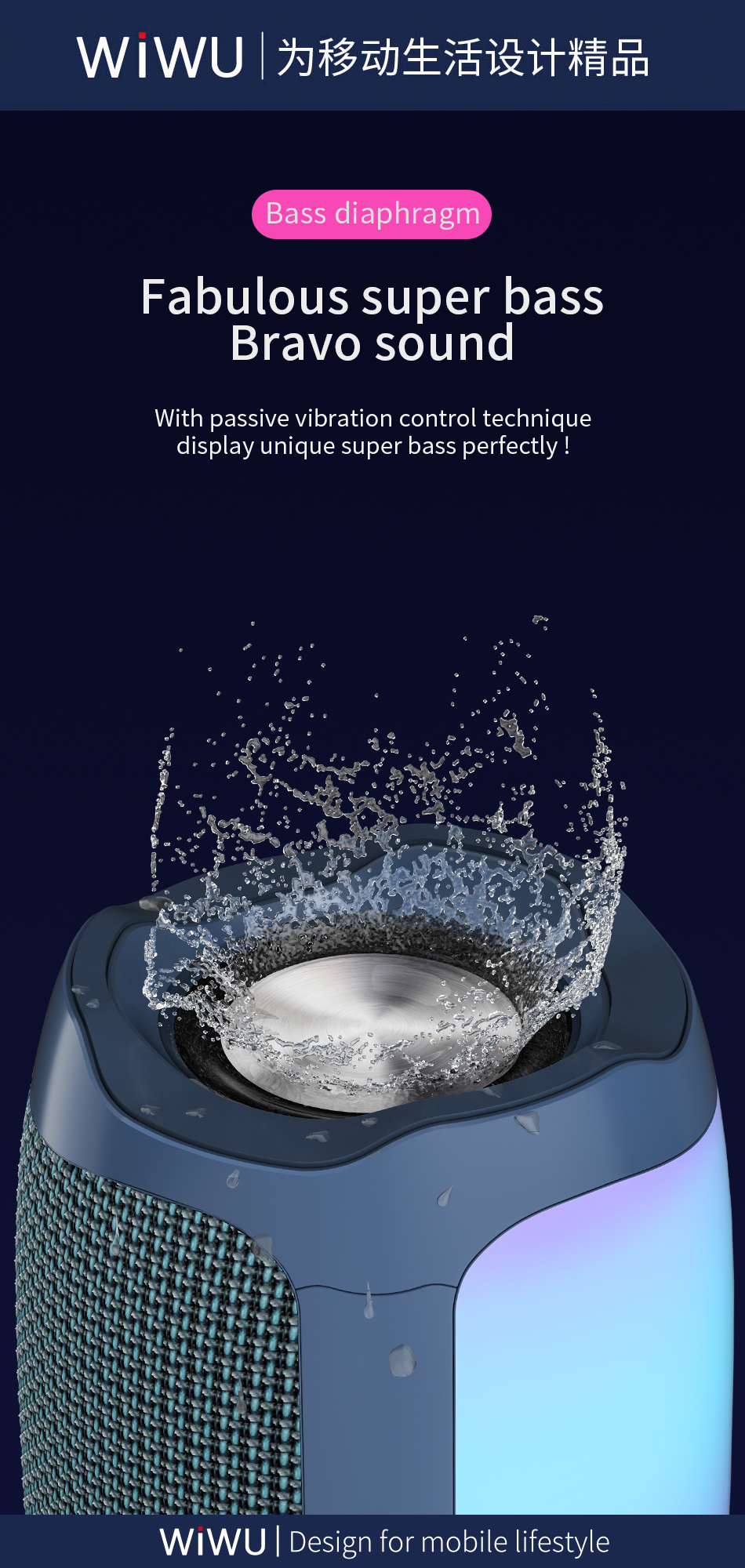 Using the WiWU Thunder Speaker is as simple as its visual design. Two large, easy-to-press volume controls are on the front, with all other controls accessed via others buttons at the top. The smaller button at the top turns the Thunder Speaker on or off. It's a taste of the sound quality to come. The more prominent button controls all other functions. A single push will play or pause.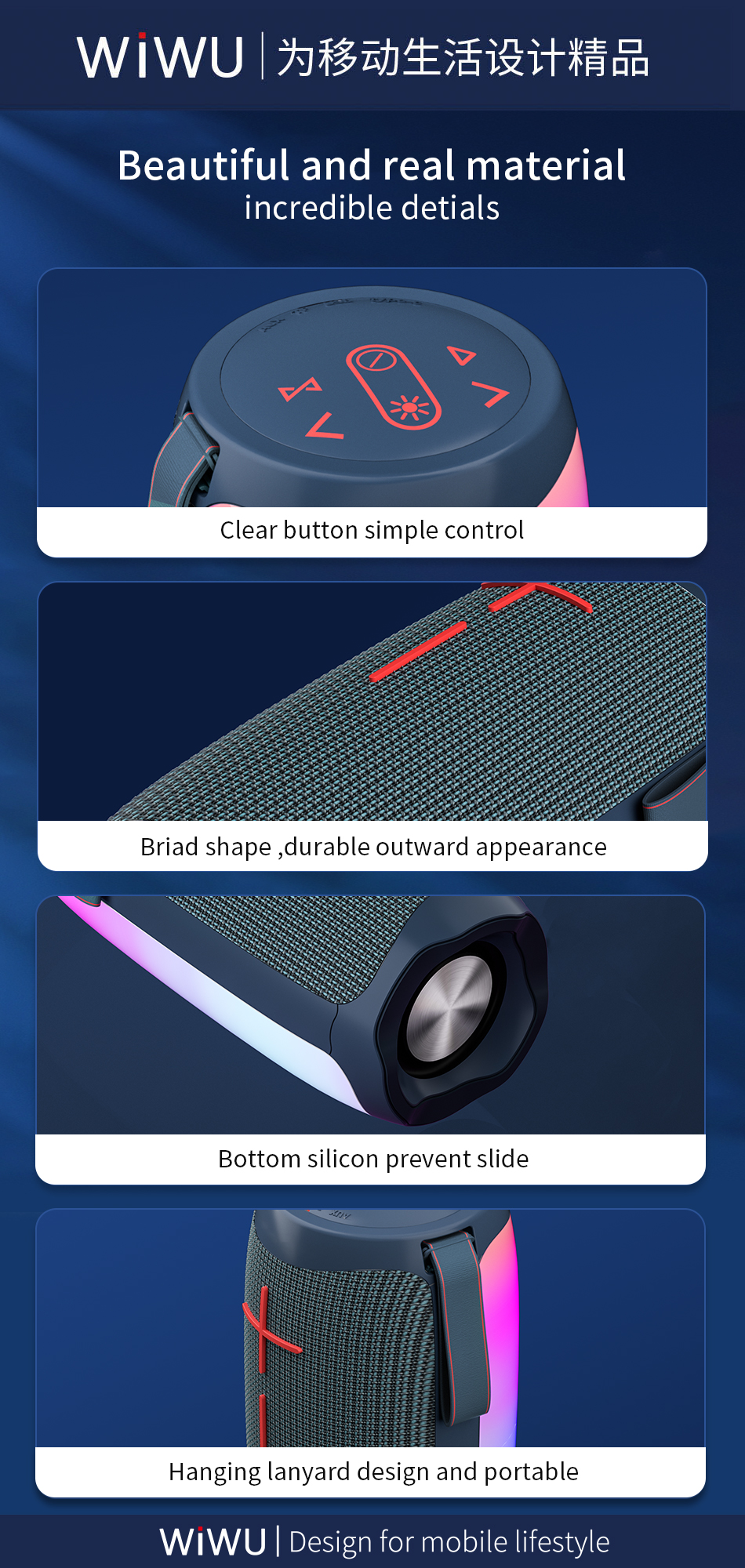 Connecting the Thunder Speaker to Bluetooth took a matter of seconds with an Android or iPhone. After that when hit play on music you can hear the smooth opening bass line;the vocals were clear before the instrumental track built into a loud clash of a climax. WiWU Thunder Speaker offers clear separation between instruments and we only heard any distortion with a lower-quality track at super-high volumes. It's impressively clear sound from a speaker this small. And the Thunder Speaker gets quite loud — at 50% we could easily fill a small room in an apartment and 100% let's us hear it throughout the space. It pushes sounds out in a 360-degree format, so you can put it anywhere and still get good sound.
It coated in a woven mesh-like materials and constructed with a strong, rugged really feel. the sturdy cloth materials and rugged rubber housing, strong safety design, imply splashproof, rainproof, snowproof, dustproof, sandproof, even cleaned it with working water cuz it has an IPX6 rating.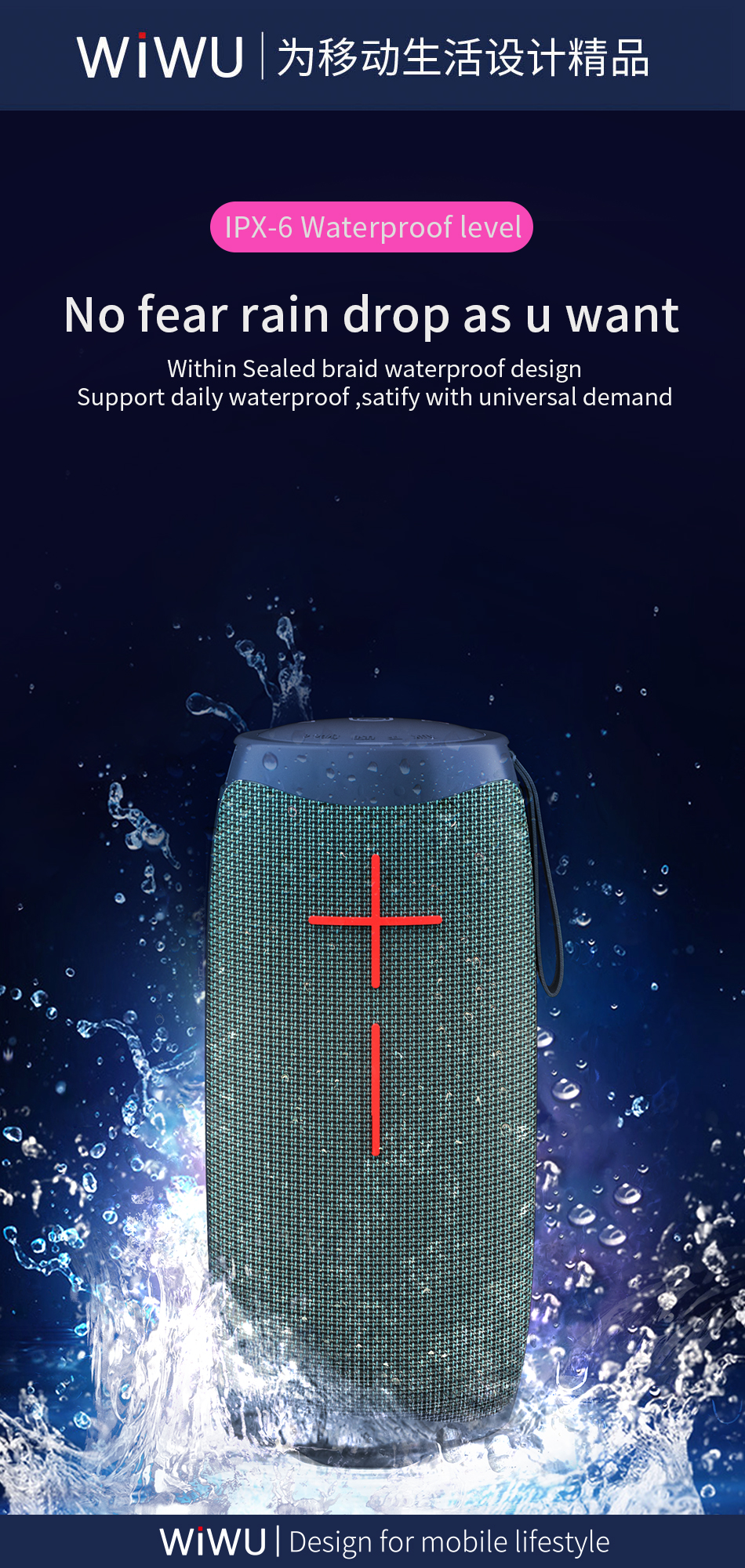 Thunder speaker features numerous playback options – Bluetooth, FM radio,AUX connection and SD card slot.Built-in fm radio makes you keep tuned anyplace you go; built-in micro-sd card slot permits you to put your favourite songs wherever you go.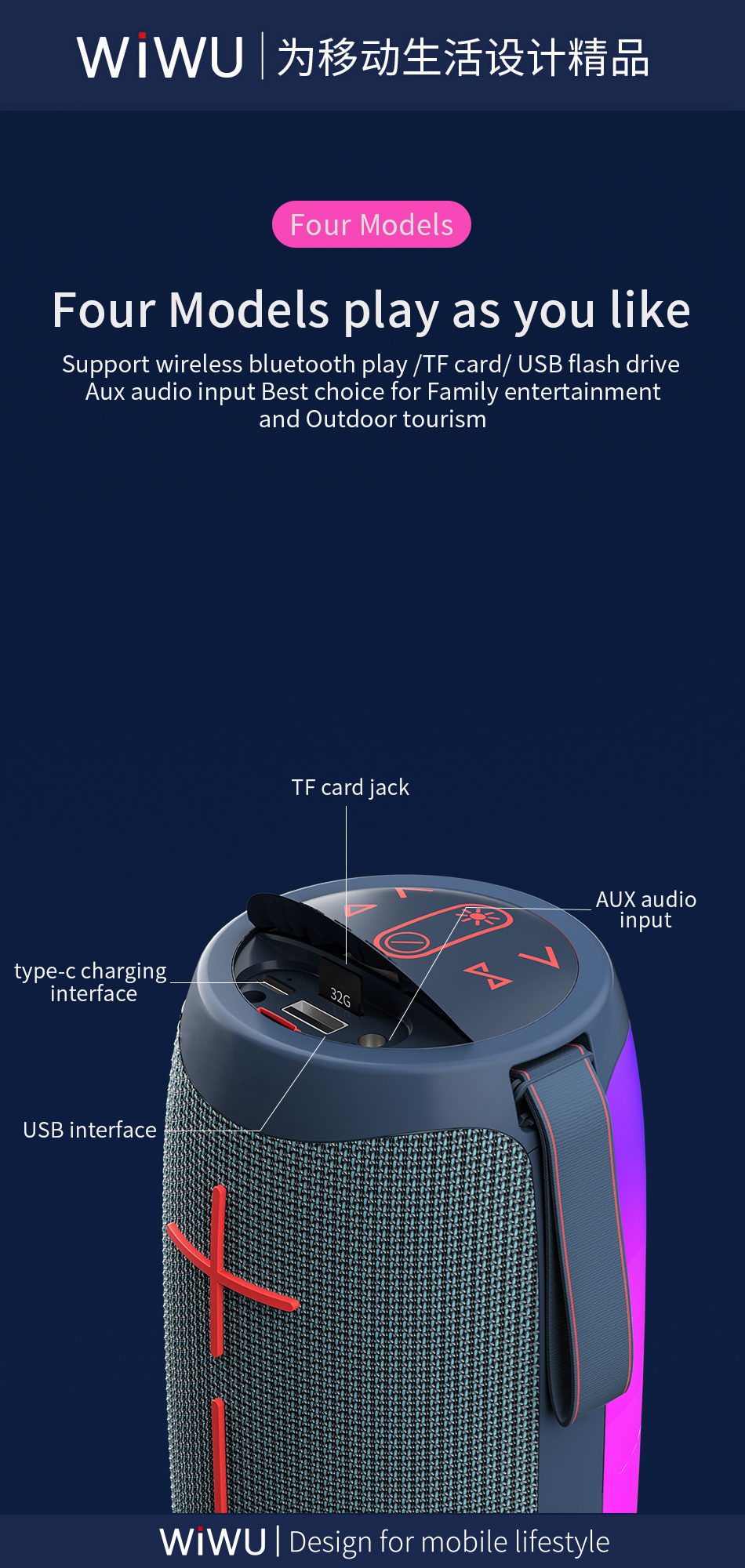 It has a built-in battery that provides several hours of continuous playtime per charge.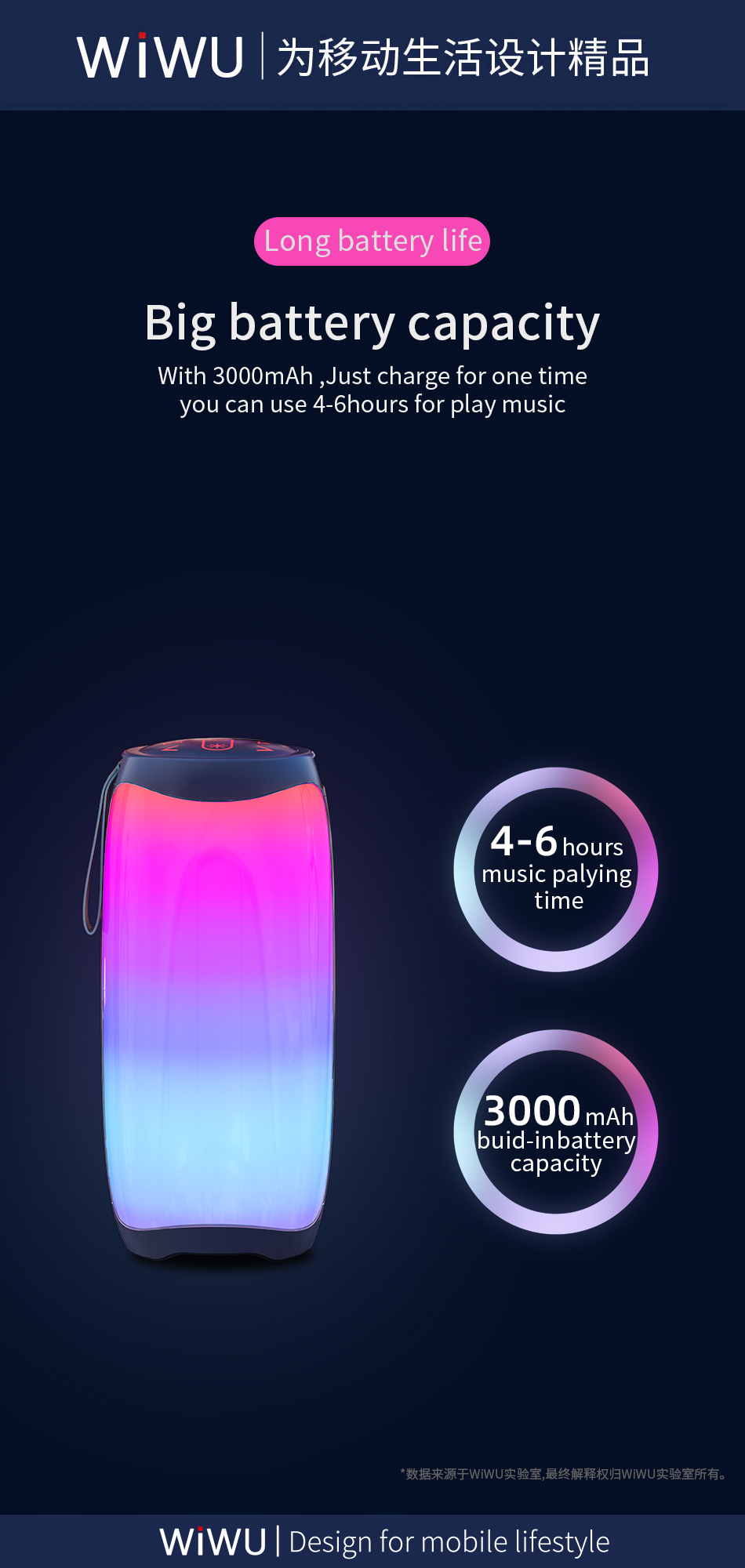 Portable design--Taking out whenever and whereever outdoor entertainment.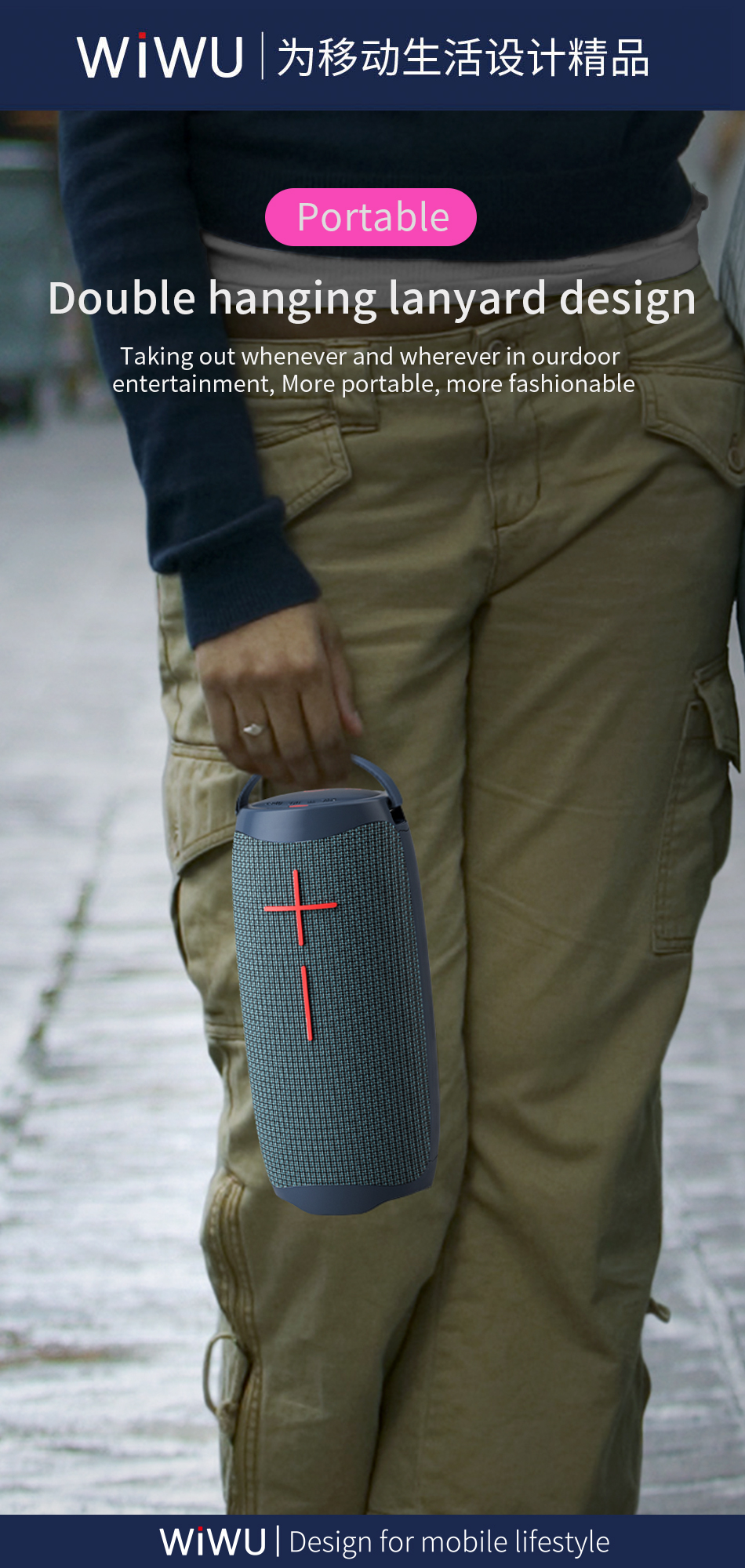 Other details: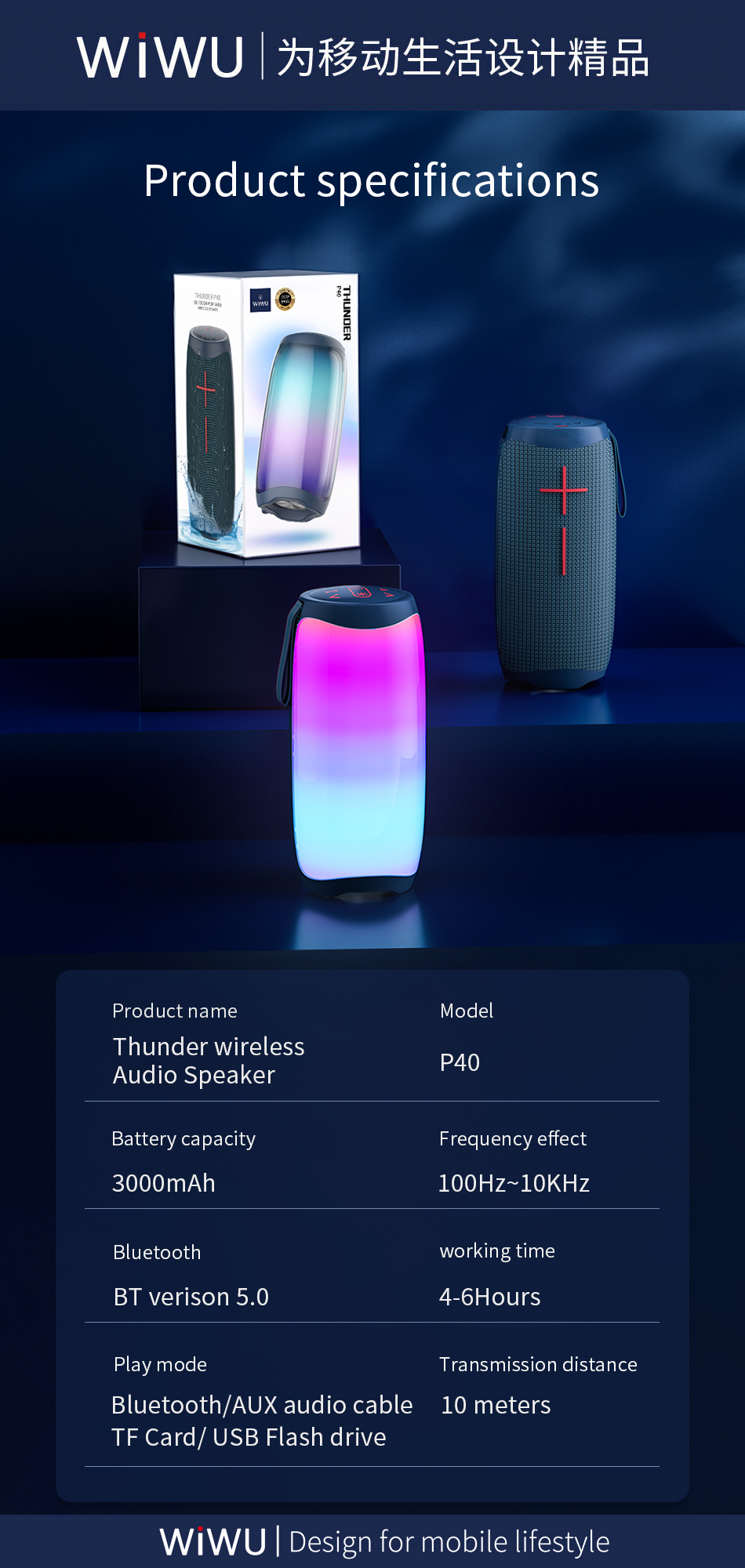 If you are interested in it, please send us an inquiry!