WiWU New |Why Choose Alpha Chest Package?
WiWU New |Why Choose Alpha Chest Package?
2021-03-24
Every one need a 

Chest Package,for what?
When you are out and about, being able to keep your hands free is an absolute game-changer. No more having to place your bag on the counter or the floor while you pay for your goods, or worrying about your backpack being attacked from behind. 
Chest package are stylish, comfortable to wear
, and help to distribute the bulk evenly without weighing down 1 shoulder as a traditional tote bag can do.
As an experienced traveler, one of the greatest benefits of using a chest package is the 
feeling of security it affords you
. You can swing the bag around to the front of your torso, making it very hard for would-be criminals to access or snatch along the way.
Chest package are also lightweight and easy to access, making it super convenient to reach inside and grab your wallet, key, cell phone, and any other essentials while you are on the move. Perfect for days out in busy cities, they are also just as useful on your morning commute, while still being stylish enough to wear with your best dress on a night out.
If you find the right chest package, you will quickly appreciate just how well it strikes a perfect balance between style and functionality.
So after a long period of careful preparation by our R&D and design team,
finally they brought this new product ----- 
Alpha Chest Package!!!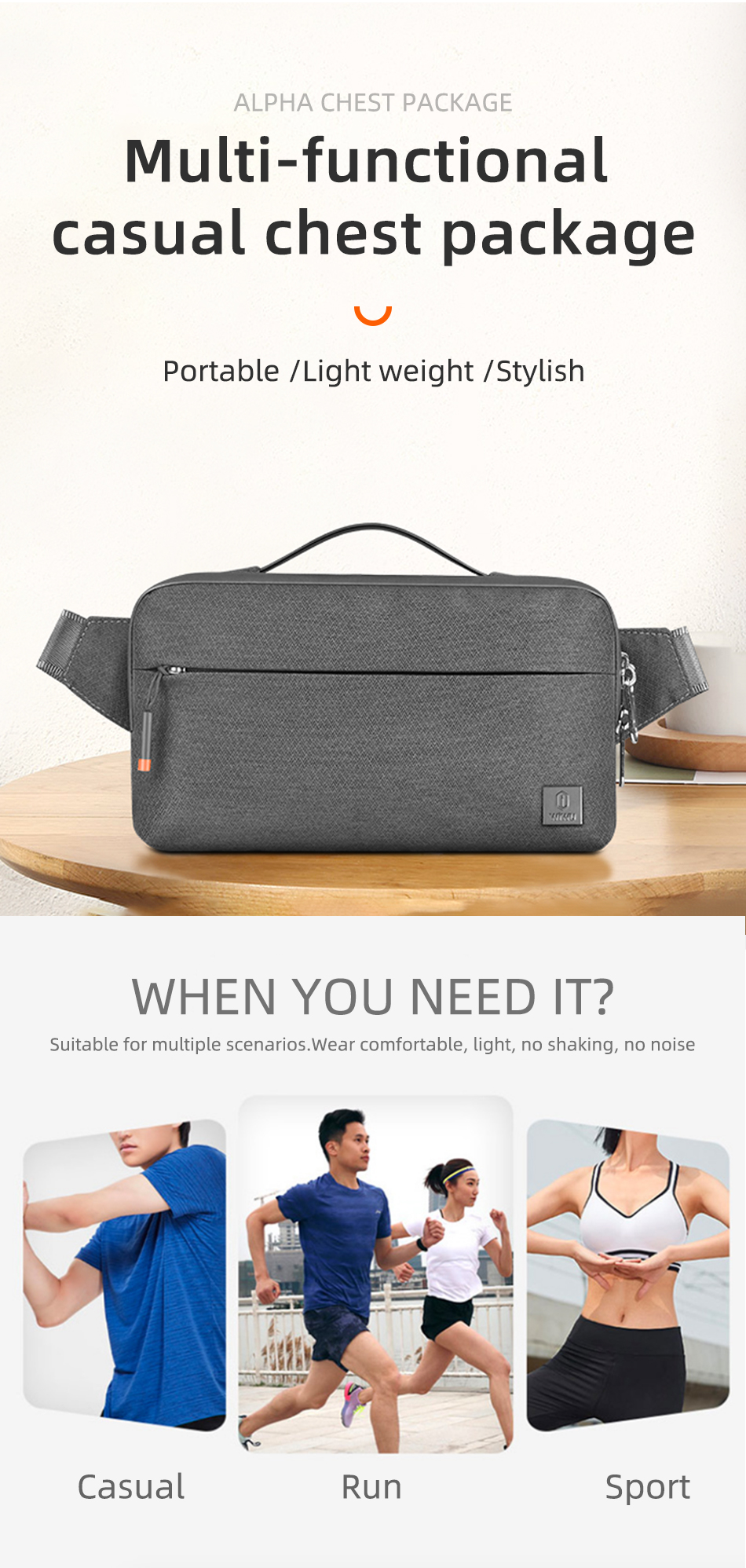 Size and Capacity
WiWU Alpha Chest Package 
is big enough to hold everything you need to take out with you, without being so big and bulky that it weighs you down.
Sizable enough to carry an iPad or tablet, as well as all of your usual essentials, including cellphone, wallet, coin purse, and more, WiWU Alpha Chest Package focus on large capacity is what sets its apart from the competition.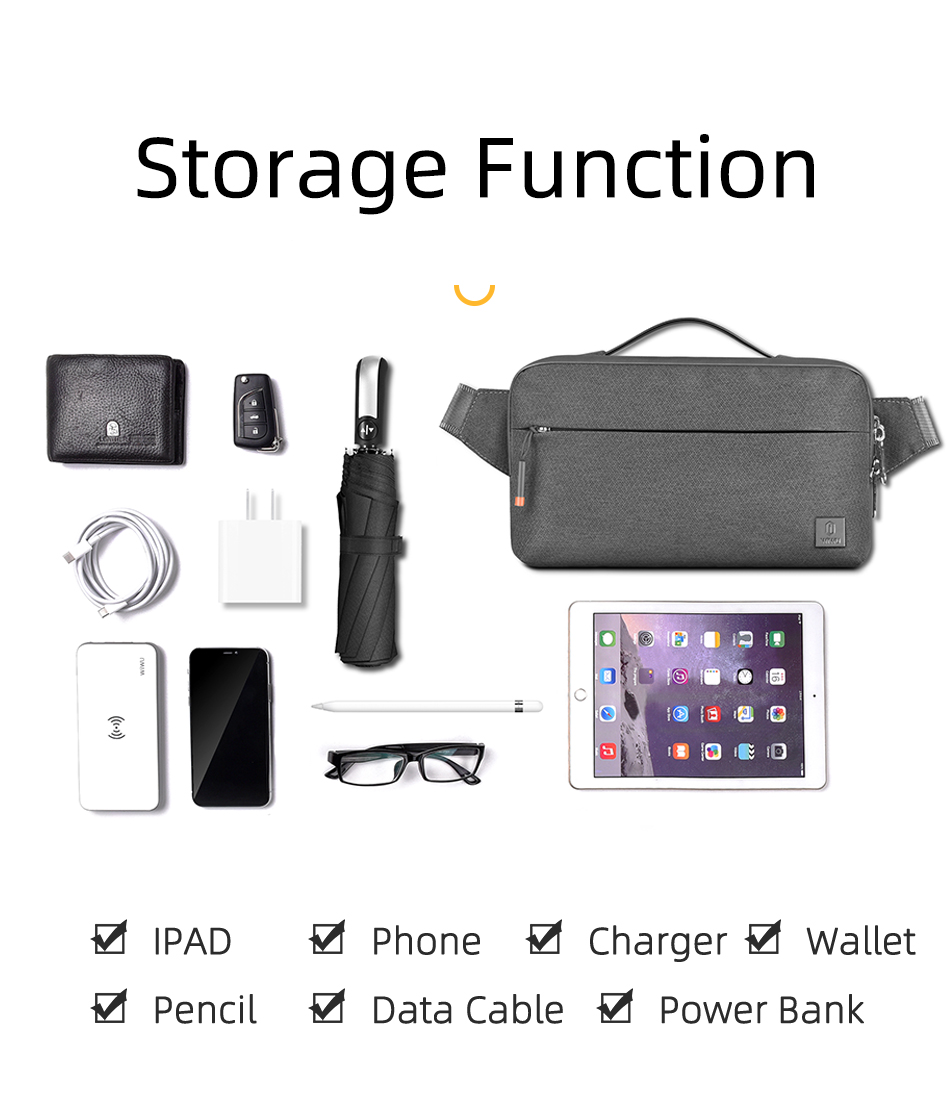 Material and Durability
Designed to suit travelers of all kinds, the 
tough nylon fabric can repel moisture and is easy to wipe down
 when you need to. The padded strap is adjustable and comfy, and the high-quality zippers are built to last.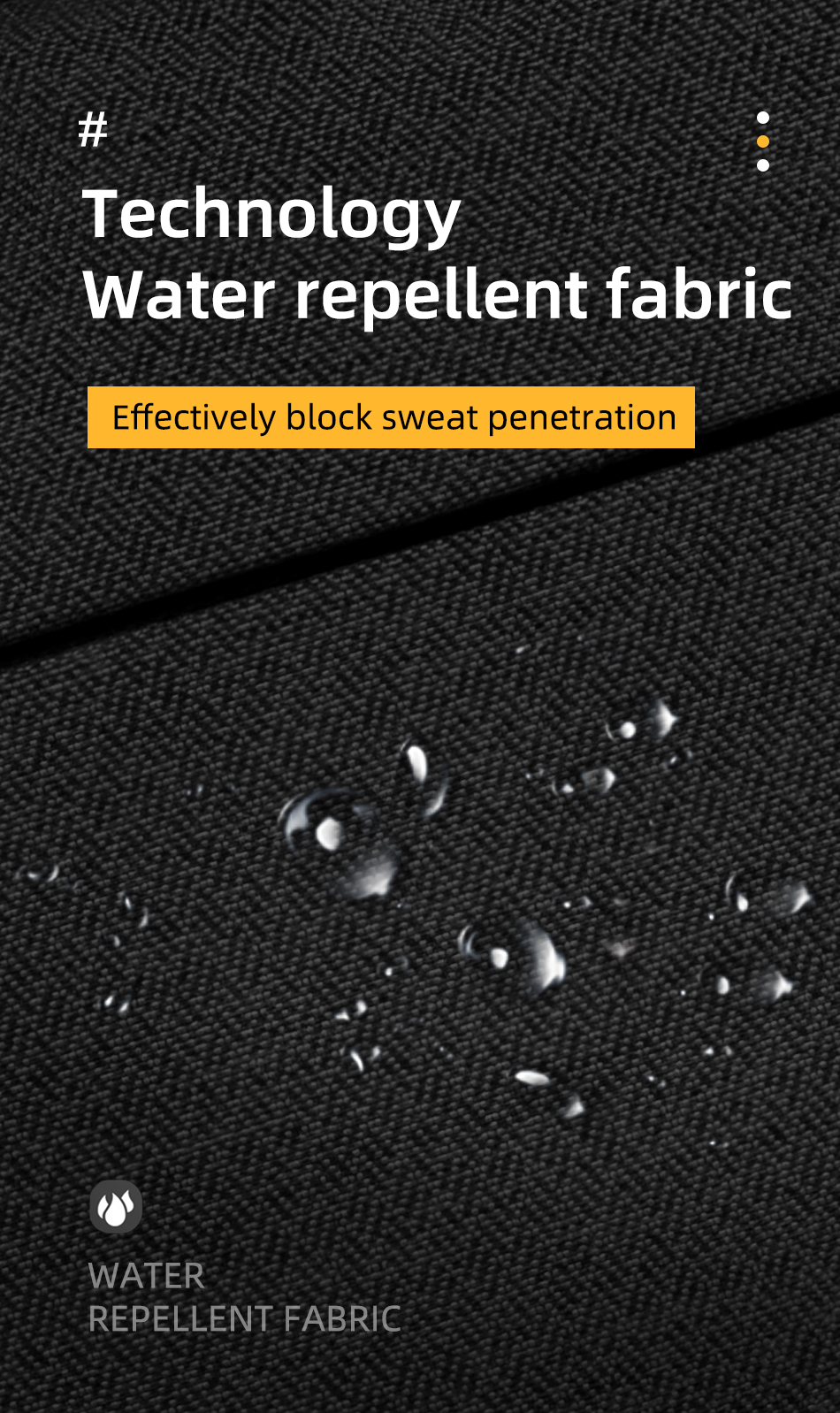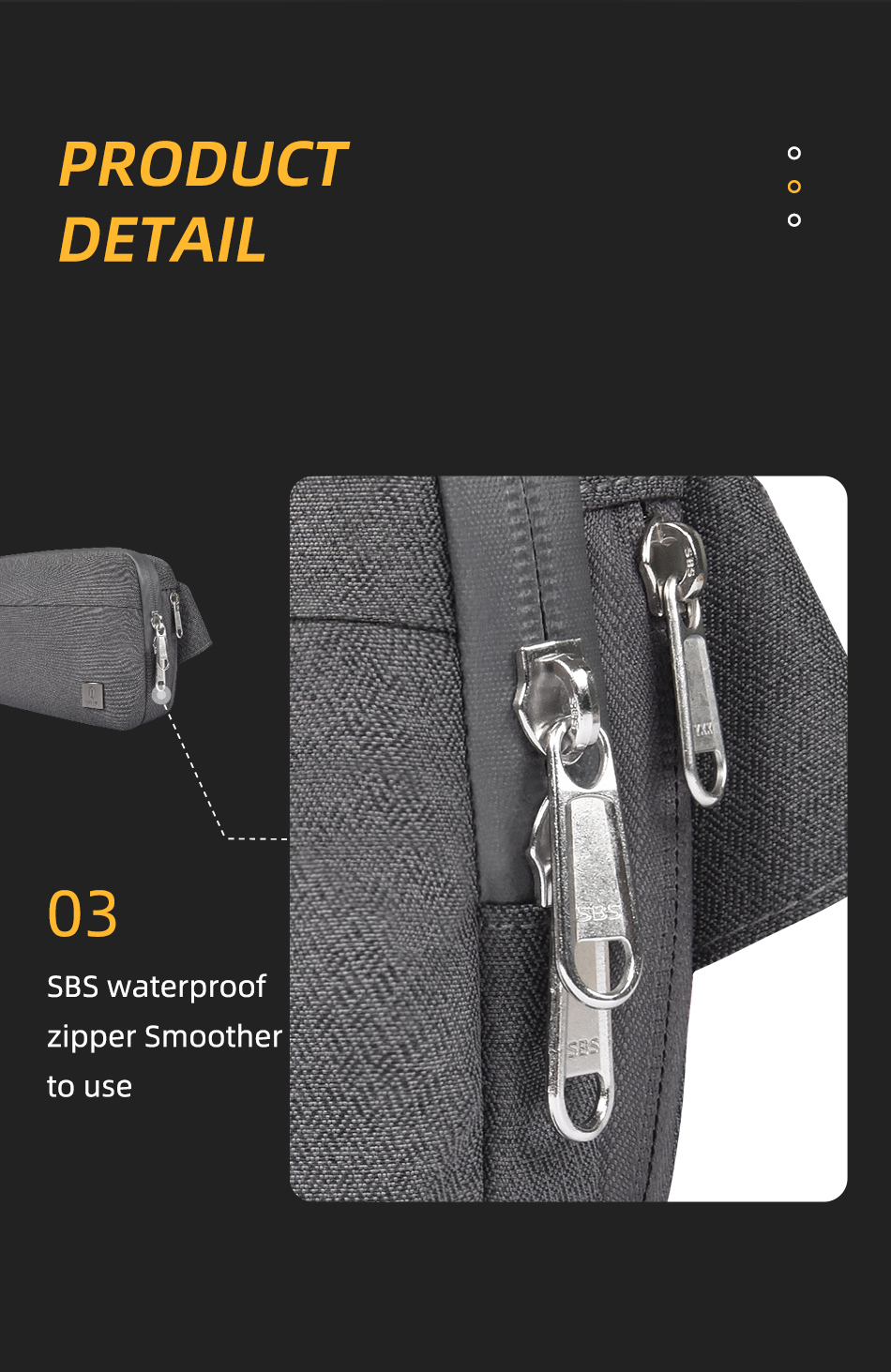 Uniqueness:Quick Release Magnetic Buckle
Alpha Chest Package
 adopts a custom-made magnetic buckle, which can be easily opened with only one pull rope, and can be automatically buckled by magnetic attraction. The operation can be completed with one hand, and it is very convenient to open and buckle.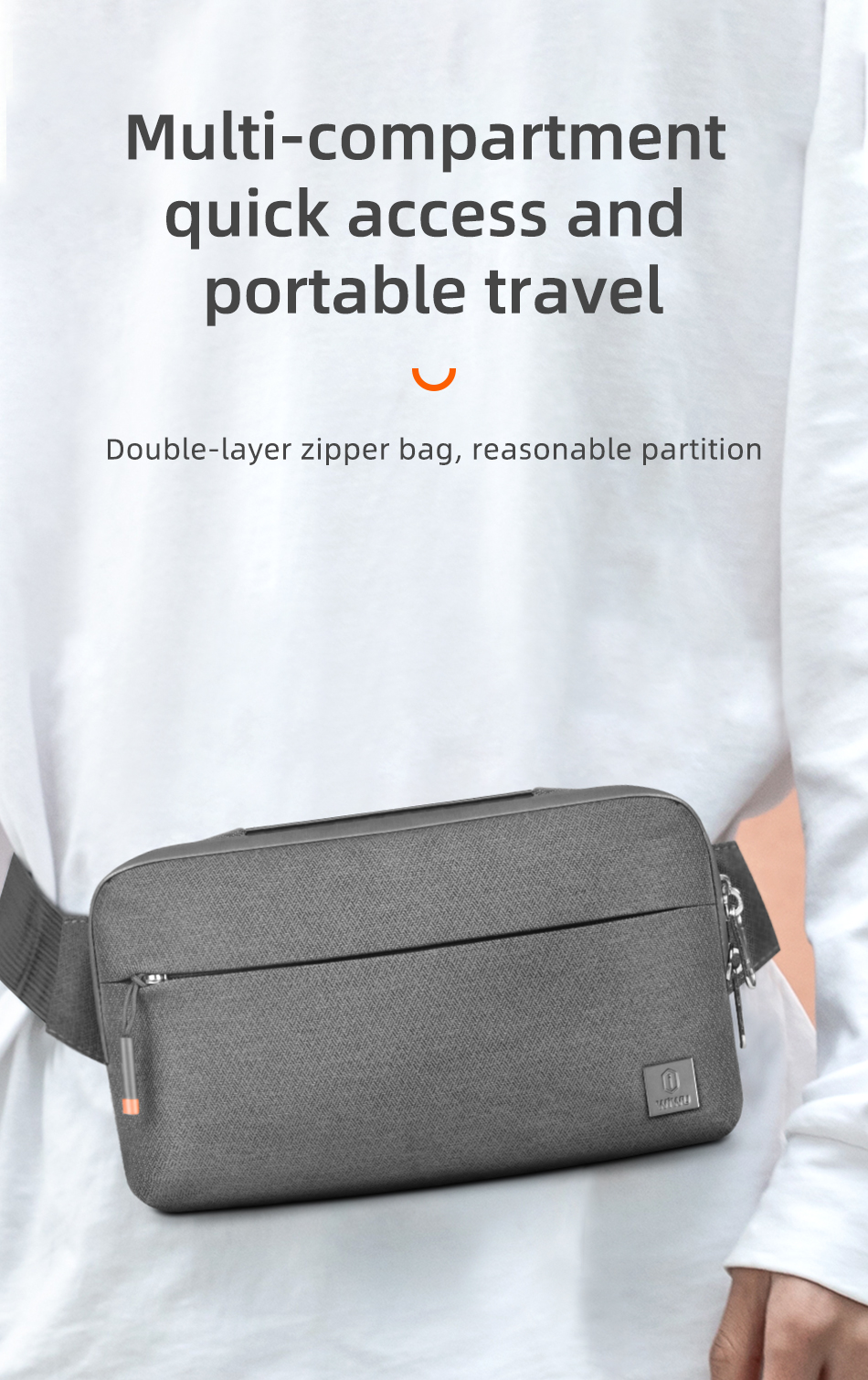 More Product Details: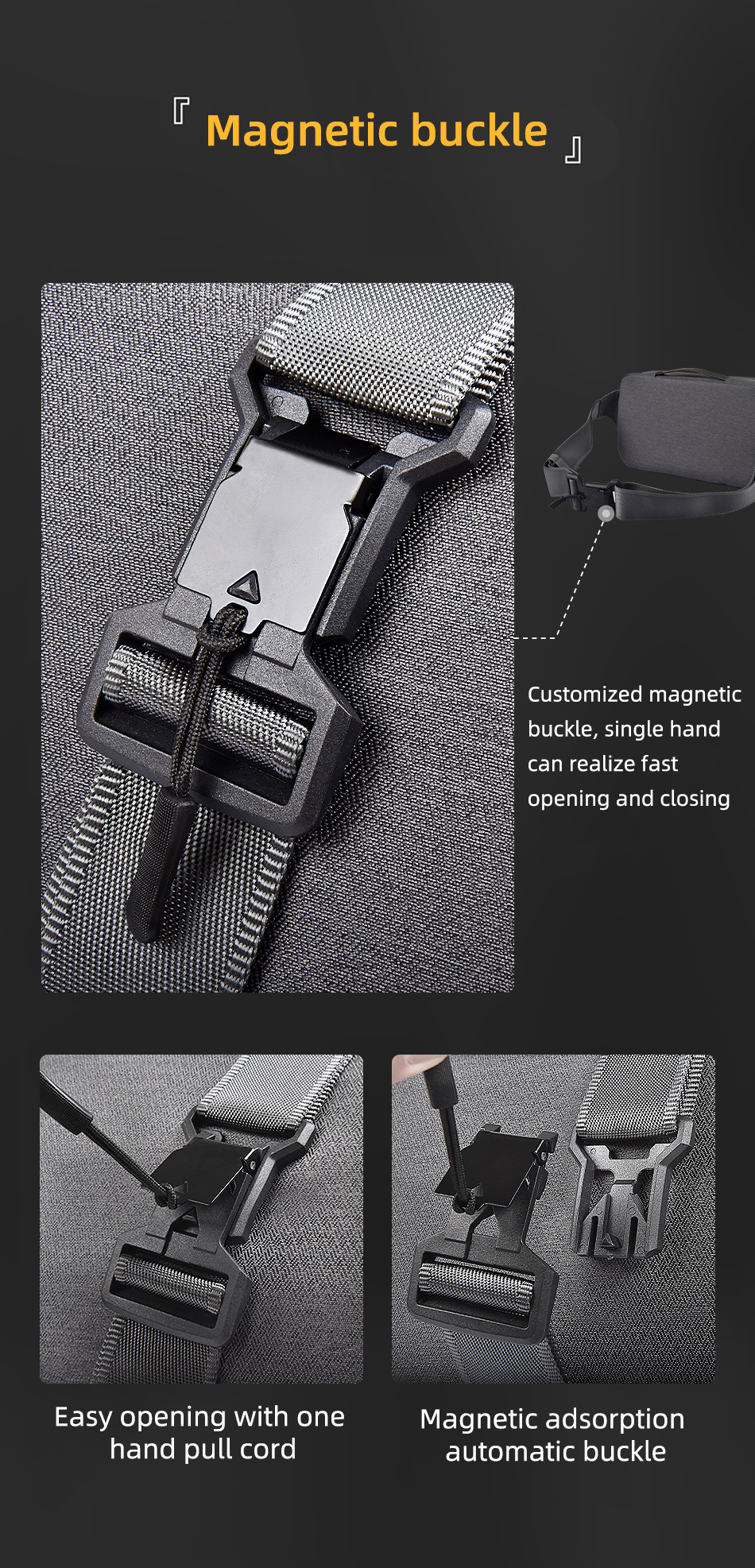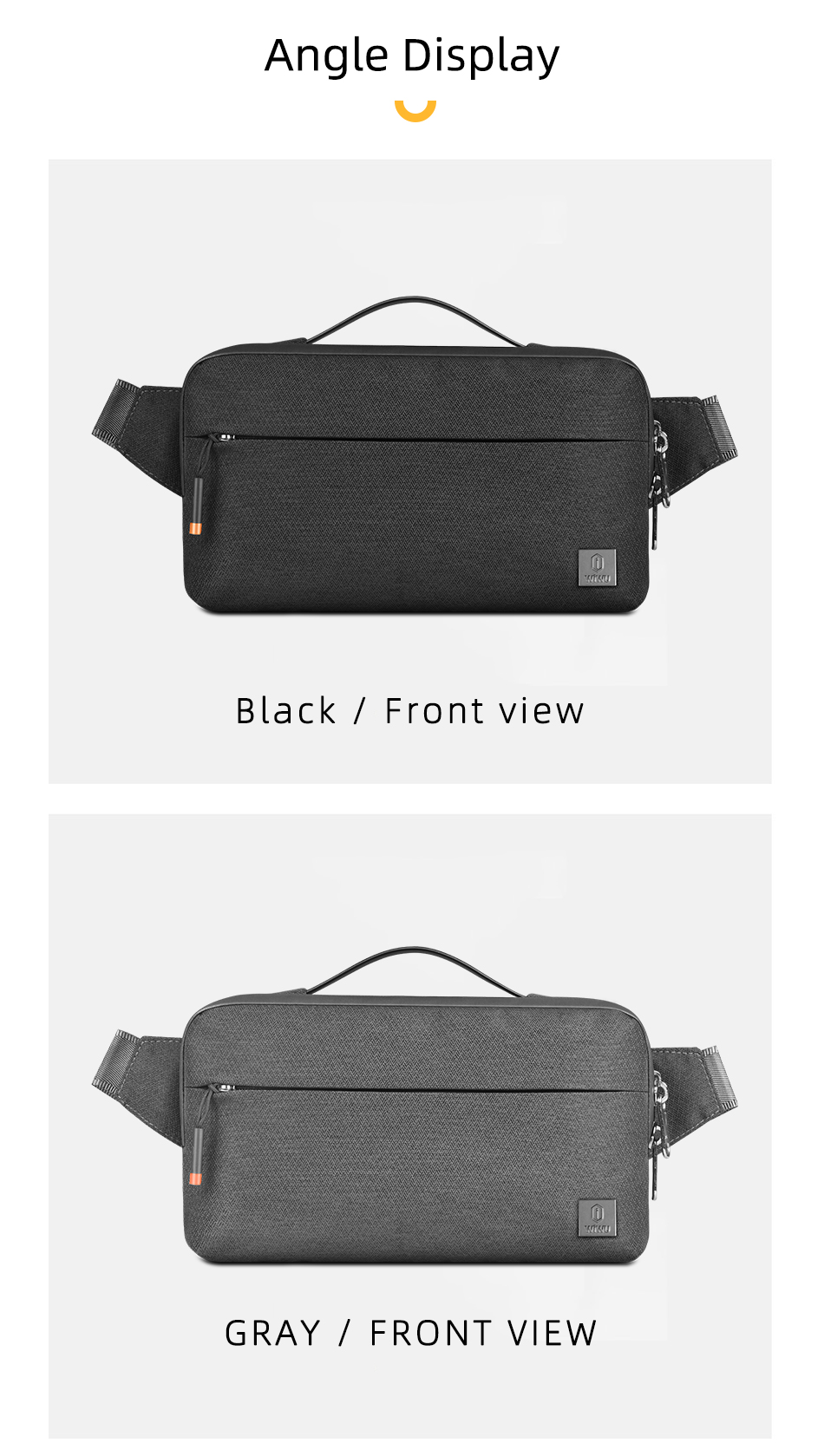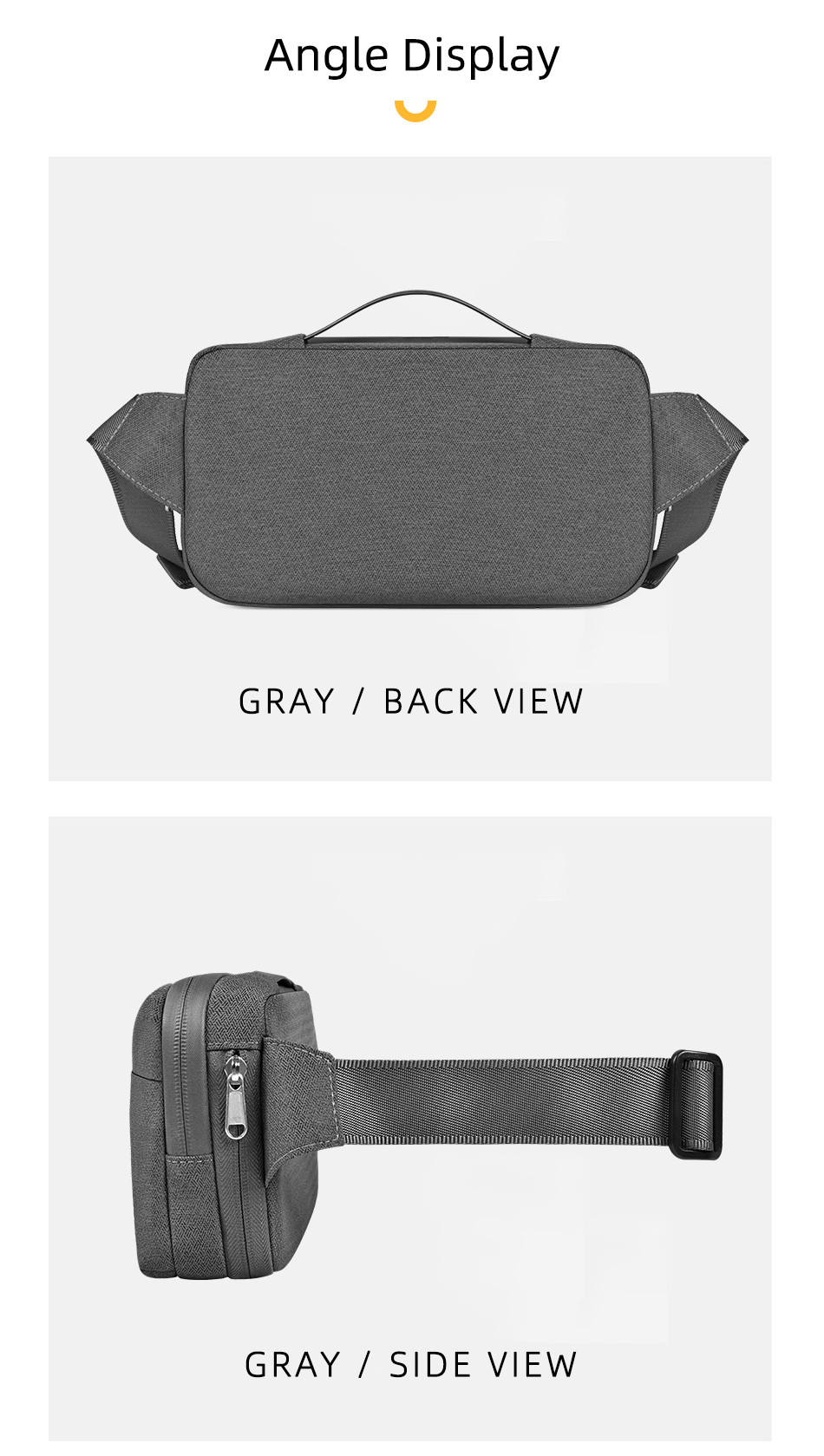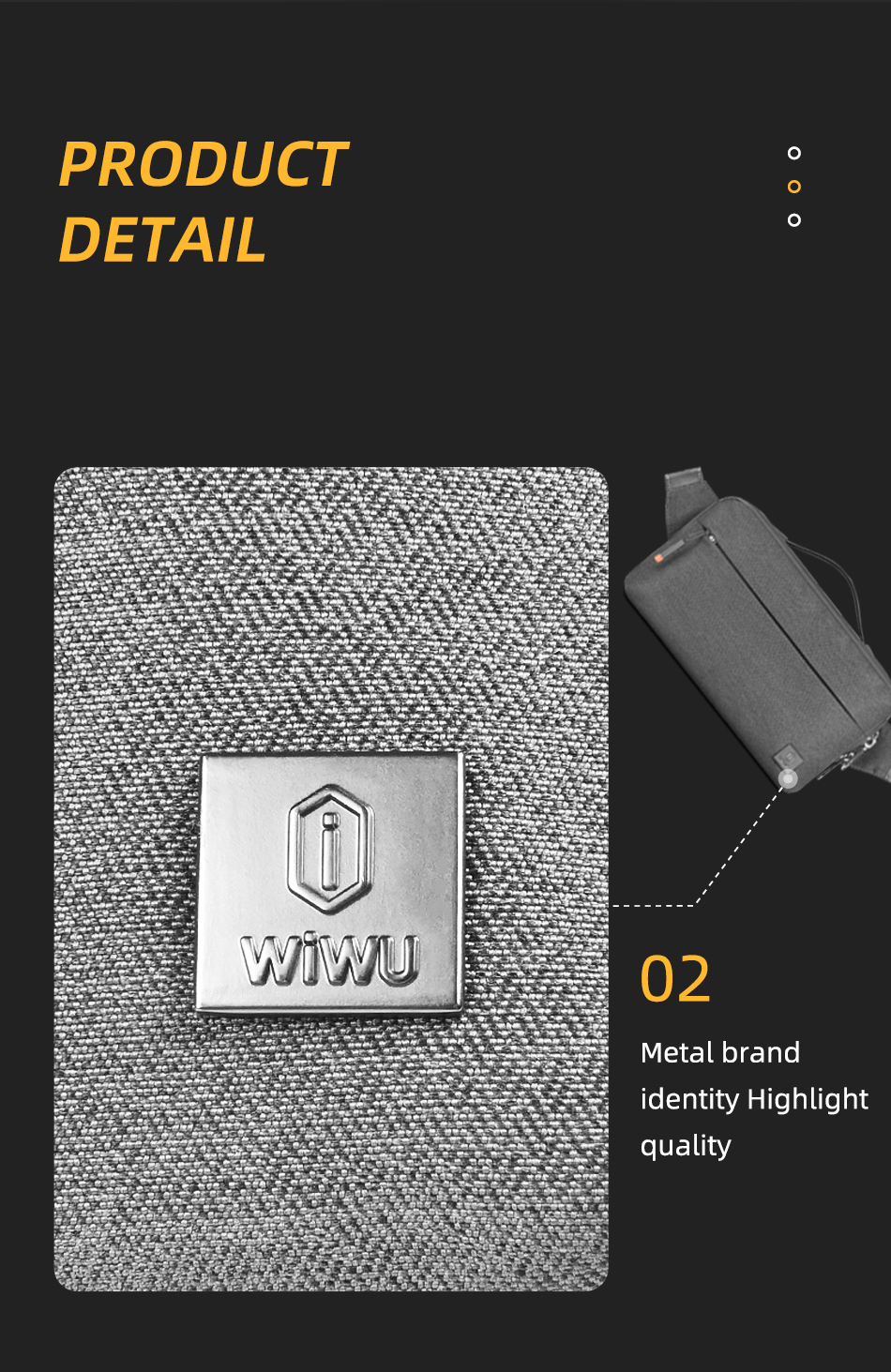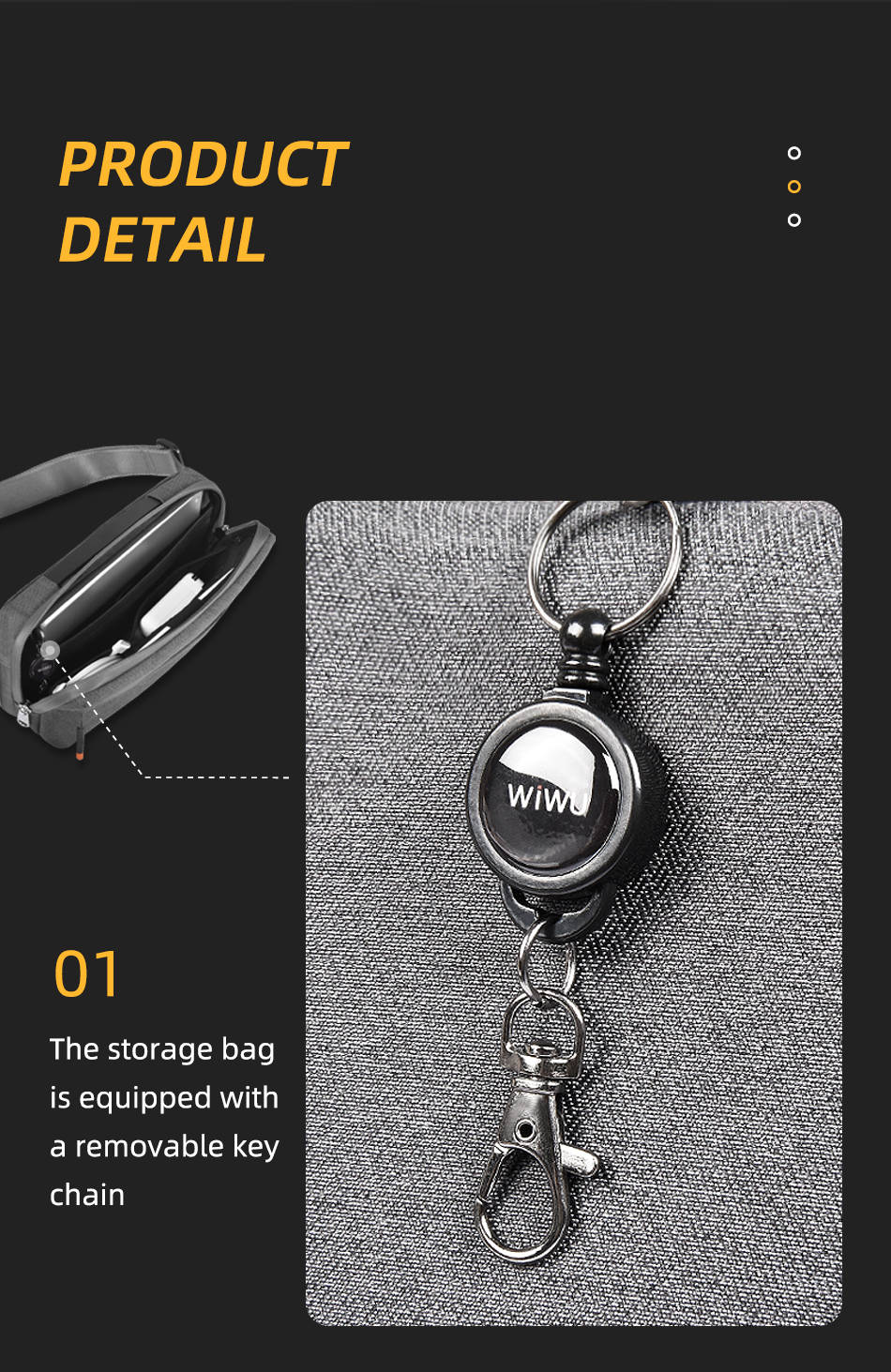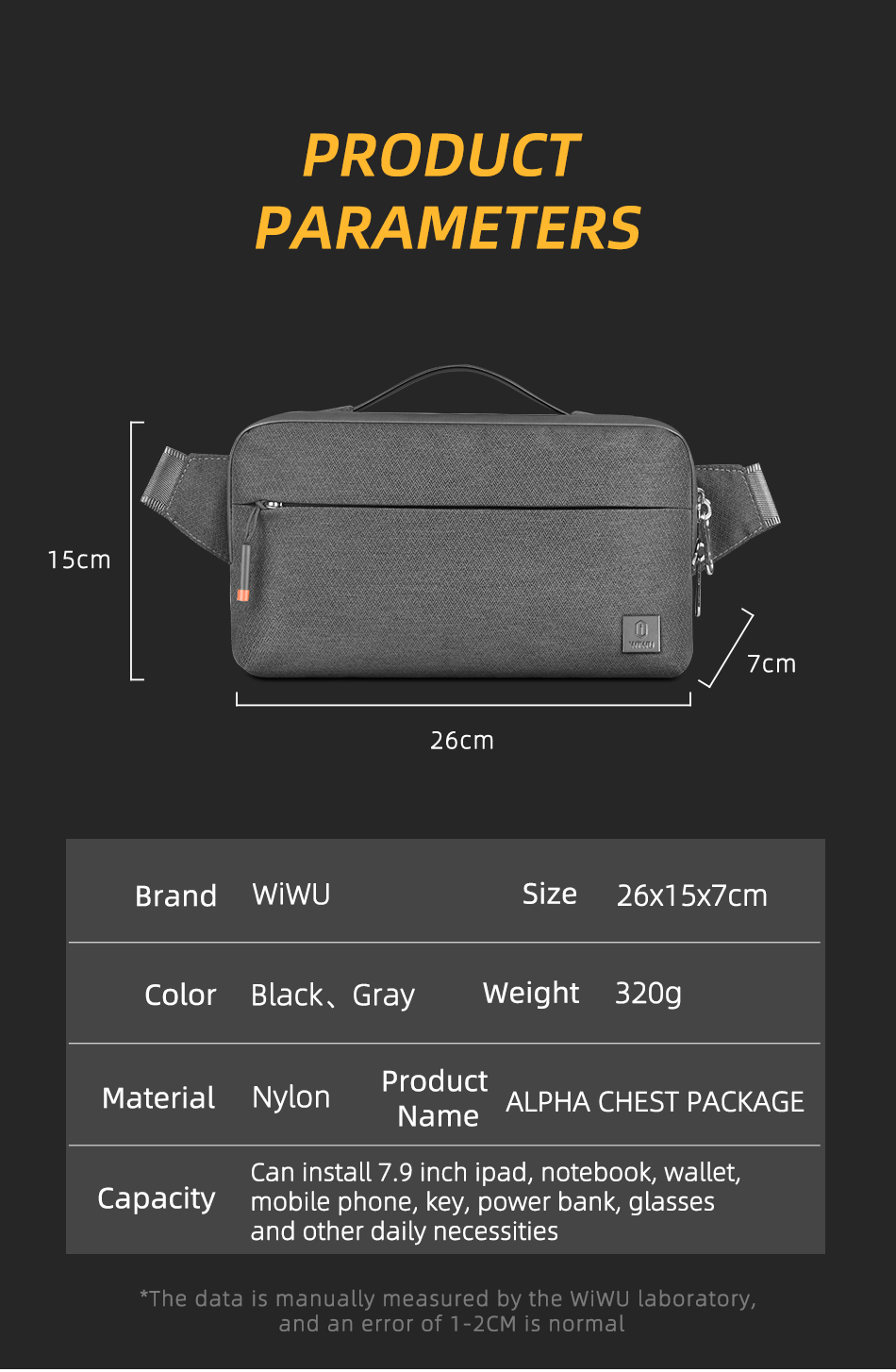 Do you understand why chose Alpha Chest Package now?